Event details
---
Lofthouse Brass Band - Pudsey Churches Together Christmas Concert
---
Date: 25-Nov-2017
Start time: 7.00pm
Venue:
Pudsey Parish Church, Church Lane, Pudsey, LS28 7BD

---
Further information:
Tickets available on the door.
For more details please visit lofthousebrassband.org.uk, call 07876 800 929 or visit us on Facebook.
---
4barsrest Classifieds
Foss Dyke Band
SOP, 2ND EUPHONIUM AND Bb BASS REQUIRED IN TIME FOR AREA! We are a 2nd section band based in Lincolnshire. We rehearse in our...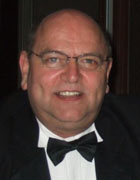 David W. Ashworth
RSCM, ABBA Exec Member, NABBC PRO.
Conductor, Band Trainer and Adjudicator