Positions vacant / International
Showing 0 to 0 of 0 vacancies
Most recently posted vacancies are shown first.
---
No vacancies found for this search
First | Previous | Next | Last
---
4barsrest Classifieds
Lofthouse Brass Band
Lofthouse Brass Band are recruiting for a TUTTI SOLO CORNET player. We are a very friendly band who practice at Outwood WMC, ...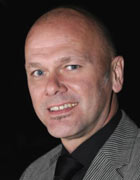 Paul Andrews

Conductor, Band trainer, Adjudicator, Instrument Repairer - Brasstoff