Positions vacant / International
Showing 0 to 0 of 0 vacancies
Most recently posted vacancies are shown first.
---
No vacancies found for this search
First | Previous | Next | Last
---
4barsrest Classifieds
Diggle Band
Diggle Band (Saddleworth) requires both a Principal Cornet and a Solo Tuti Cornet Player. Diggle is very friendly and success...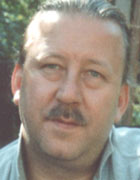 Phil Lawrence
ARCM PGRNCM MFTCL ARCM B.Mus.
Composer and conductor