Positions vacant / East Yorkshire Motor Services Brass Band
Showing 1 to 1 of 1 vacancies
Most recently posted vacancies are shown first.
---

East Yorkshire Motor Services Brass Band
Required:
The EYMS Band wish to appoint a Principal Cornet player and Tuned Percussionist. Under the direction of Stig Maersk, the band has a busy but not heavy concert and contest commitment. Both positions would suit either an experienced or up & coming players.

Contact:
Based in a new bandroom in Barton, we have easy access from the main motorway network (M180/M62) and rehearse on Wednesday & Sunday evenings. Please apply in strictest confidence by email () or chat to chairman Tony on 07710667843
Posted: 11-Jan-2017
---
First | Previous | Next | Last
---
4barsrest Classifieds
Mossley Band
Mossley Band (MD Duncan Byers) are looking to recruit committed Front Row cornet, Solo Trombone and Tuned Percussion players ...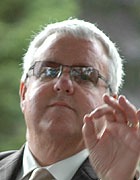 Ian Holmes
BA (hons), PGDip (RCM), ARCM, ALCM.
Conductor, band trainer, piano accompanist and teacher