Positions vacant / International
Showing 0 to 0 of 0 vacancies
Most recently posted vacancies are shown first.
---
No vacancies found for this search
First | Previous | Next | Last
---
4barsrest Classifieds
Derwent Brass
Bb Cornet to join Derwent Brass - Championship Section, based in Derbyshire, Midlands. 2014 Bolsover Festival of Brass Champi...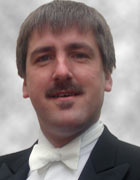 David A. Stowell

Conductor and composer