Positions vacant / International
Showing 0 to 0 of 0 vacancies
Most recently posted vacancies are shown first.
---
No vacancies found for this search
First | Previous | Next | Last
---
4barsrest Classifieds
Meltham & Meltham Mills Band
Vacancy exists for a confident tenor trombone player to join us with immediate effect. Band based c5miles from Huddersfield a...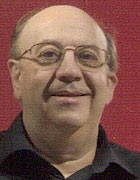 Alwyn Green
LRAM, LTCL
Conductor, composer, arranger, adjudicator, teacher and soloist