Positions vacant / International
Showing 0 to 0 of 0 vacancies
Most recently posted vacancies are shown first.
---
No vacancies found for this search
First | Previous | Next | Last
---
4barsrest Classifieds
Chinnor Silver
As a great year comes to an end a new opportunity opens for a Bb BASS PLAYER. We are promoted to 2nd section 2017 and would l...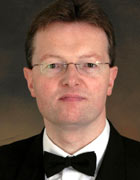 Chris Wormald
B.Mus (Hons), LTCL, PGCE
Conductor, adjudicator, arranger