Positions vacant / East Yorkshire Motor Services Brass Band
Showing 1 to 1 of 1 vacancies
Most recently posted vacancies are shown first.
---

East Yorkshire Motor Services Brass Band
Required:
We have an immediate vacancy for a committed first class solo baritone player plus two tuned percussionists. Rehearsals in Hull on Sunday (7.15pm) & Wednesday (8pm)at a venue easily reached by motorway & 'A' road

Contact:
All enquiries in strict confidence to or via Tony on 07710 667843.

Posted: 18-Jan-2016
---
First | Previous | Next | Last
---
4barsrest Classifieds
Chinnor Silver
There's still time to join this progressive 3rd section bands journey towards the areas (3rd last year) but only if your a B...
Elland Silver Band
Date: 27-Feb-2016
Venue: The Brooksbank School Victoria Road Elland HX5 0QG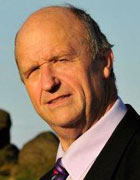 Gordon Eddison
B Ed(Hons)
Conductor and Teacher.