Positions vacant / Blackpool Brass
Showing 1 to 1 of 1 vacancies
Most recently posted vacancies are shown first.
---

Blackpool Brass
Required:
Friendly, ambitious 2nd Section band in the NW requires Solo Euphonium, Bb Bass and percussion to fill the empty seats. Mix of concerts and contests and a great social side. Rehearsals Tues/Fri 8 till 9.45 pm

Contact:
Email Dave Hall, Secretary, in strict confidence, at
Posted: 16-Mar-2017
---
First | Previous | Next | Last
---
4barsrest Classifieds
Shirebrook Miners Welfare Band
Musical Director position available following 2017 Midland Area contest.. First section band with a full and varied program o...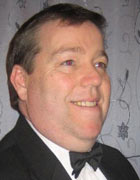 Andrew White
MA(Ed Man), B Ed (Hons), BBCM, ADNCB, PGCE, Cert Ed
Conductor, Arranger, Adjudicator & Educationist