Positions vacant / Rhyl Silver Band
Showing 1 to 1 of 1 vacancies
Most recently posted vacancies are shown first.
---

Rhyl Silver Band
Required:
A friendly North Wales band has vacancies for cornets, solo horn, 2nd Euphonium and Bb Bass to fulfil our summer engagements and enter competitions. Look forward to hearing from you.

Contact:
If interested please email — or telephone 07456994200 after 5.00pm.
Posted: 20-Apr-2017
---
First | Previous | Next | Last
---
4barsrest Classifieds
Swindon Brass
We are a friendly and active 3rd section band in Swindon with a couple of seats available for Cornet, position flexible, but ...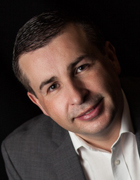 Mark Wilkinson

Cornet Soloist, Teacher, Adjudicator, Conductor