Positions vacant / St. Sebastian Wokingham Brass Band
Showing 1 to 1 of 1 vacancies
Most recently posted vacancies are shown first.
---

St. Sebastian Wokingham Brass Band
Required:
Basses (Eb & Bb) and Perc required to join our friendly 2nd section band. We have a good concert and contest schedule inc. the Whit Marches
Based in Wokingham, Berkshire and within easy reach of both M3 and M4 motorways and close to Wokingham rail.

Contact:
We rehearse 20:00 - 22:00 Monday and Thursday nights at the St Sebastian's Primary School, Nine Mile Ride, Wokingham,
RG40 3AT.
Contact:
Paul McNeill (Chairman) 07801 517711 -
Lee Woodward (MD) 07979 590156
Posted: 19-May-2013
---
First | Previous | Next | Last
---
4barsrest Classifieds
Stannington Brass Band
A SOLO TROMBONE player required for this 1st Section Stannington Brass, Sheffield. Sensible balance of concerts & contest...
Newark Town Band
Date: 26-May-2013
Venue: AEC Commercial Vehicle rally at Newark Showground, Nottinghamshire NG24 2NY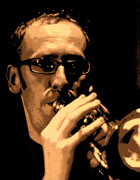 James McCabe
MSc, PGCE, LRSM
Cornet/Trumpet Soloist and Tutor