Positions vacant / Royal Buckley Town Band
Showing 1 to 1 of 1 vacancies
Most recently posted vacancies are shown first.
---

Royal Buckley Town Band
www.royalbuckleytownband.co.uk
Required:
Under the baton of Brett Baker, RBTB are currently looking for two cornet players (position negotiable) and percussionists. Rehersals are Sunday 7-9pm and Wednesday 7.30-9.30pm. All players welcome.

Contact:
To apply in confidence contact Chairman Steve Pugh-Jones on 07734297180 or email
Posted: 20-Mar-2017
---
First | Previous | Next | Last
---
4barsrest Classifieds
Garforth Brass
If you are a conductor who is not involved with the upcoming round of Regionals, but would still like to keep your hand in, y...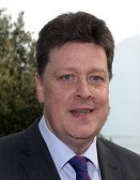 Andrew Duncan

Conductor, Composer/Arranger, Adjudicator, Tuba soloist, Teacher