Editorial ~ 2010: April
30-Mar-2010
This month we give our opinions on York's possible demise, 15 minutes of fame and praise our heritage of proper trophies...
---
York's demise?

The news that Schreiber & Keilwerth Musikinstrumente, the makers of the York instrument brand have gone into a form of administration in Germany shows that the effects of the global economic recession has even hit the niche markets that supply the brass band world.

Rumours of the company's difficulties had been circulating for some considerable time, as have reports of possible take over bids floundering when rival companies found out the extent of the current liabilities.

Whether the company is able to survive in the long term depends not just on its ability to secure a future that doesn't see them relying on the credit facilities of a 'bad bank' as Company Director Dr. Armin Eckert indicated, but whether or not its reputation as a maker of high quality brass instruments has been irreparably damaged through loss of confidence too.

Black Dyke, Cory, David Thornton, Richard Marshall, Owen Farr and David Childs are just a few well known endorsees of a brand that could well be wondering what the future holds - not forgetting the National Championships of Great Britain.

In an overcrowded market place, the loss of customer confidence in a product they believe has no long-term future could well mean bad news not just for those who currently play on the York brand of instrument.

What do you think?
Send an email to: comments@4barsrest.com
---
15 minutes of fame

It was Andy Warhol who said we all would enjoy 15 minutes of fame.

After 'A Band for Britain' on the BBC, appearances on the Alan Titchmarsh Show, articles in the 'Financial Times', 'The Times' and other leading newspapers, perhaps the brass band movement's 15 minutes is up – for another decade or more…

Banding has been the flavour of the month – an unexpected period of media spotlight coverage giving us the opportunity to show the general public just what brass banding is really about.

Generally the media coverage has been sympathetic – from Matthew Engel's excellent article in the Financial Times magazine following Hammonds Saltaire at the Yorkshire Regional Championships, to parts, but not all, of Sue Perkins' entertaining adventure with Dinnington Colliery Band.

However, the lasting benefit, or damage, of our 15 minutes of fame, is fleeting.

There will be no second series on Dinnington we are told, Alan Titchmarsh won't be promoting the follow up album, 'Now the Pits have Gone – Volume 2', and even Matthew Engel has stated that it is highly unlikely he will be asked by his editor to write about brass bands again for some considerable time.

The minute hand on the media clock has ticked by once again and we have been placed right at the back of the queue once again.

It could be a very long time before the spotlight shines on the movement once again.

What do you think?
Send an email to: comments@4barsrest.com
---
In praise of proper trophies

One of the great glories of the brass band movement has been the treasure trove of wonderful trophies that contests have accumulated over the years.

From the ornate splendour of the huge silver pot that is presented at the National Championships and the golden British Open Shield to numerous trophies that are presented at regional contests and single banding events the length and breadth of the country.

Not only are they to be cherished and looked after by bands who win them, but surely the time has come to catalogue and photograph each of them before they are lost for the benefit of future banding generations, as far too many have been over the last 20 or so years.

The current fad for presenting shatterproof glass doorstops and trophies that would be better off sitting on the shelf of a pub darts player is depressing too. There is nothing to cherish in a piece of Perspex or plastic.

What do you think?
Send an email to: comments@4barsrest.com
4barsrest Classifieds
Otterbourne Brass
After a run of winning 1st Section Contests in 2016 Otterbourne Brass are 2nd Section from January 2017 and are looking for a...
NABBA
Date: 10-Mar-2017
Venue: Embassy Theatre and Grand Wayne Center. 125 W. Jefferson Street . Fort Wayne, Indiana 46802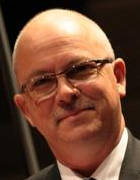 Martin Heartfield
GGSM, ARCM, PGCE
Conductor, Adjudicator, Educationalist