Radio: Sounds of Brass
2-Sep-2008
Details of Philip Hunt's popular radio programme.
---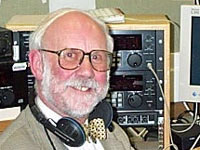 SOUNDS OF BRASS
BROADCAST ON BBC RADIO BRISTOL, CORNWALL, DEVON, GLOUCESTERSHIRE, GUERNSEY, JERSEY, SOMERSET SOUND, SWINDON & WILTSHIRE EVERY SUNDAY EVENING @ 5 PAST 7

PRODUCED AND PRESENTED BY PHILLIP HUNT
FM Frequencies, BRISTOL 94.9,CORNWALL 95.2, DEVON 103.4, GLOUCESTERSHIRE 104.7,GUERNSEY 93.2, JERSEY 88.8, SWINDON 103.6, WILTSHIRE 104.3.
AVAILABLE ON THE WORLD WIDE WEB at 19-05 British Time or for 7 DAYS after the Broadcast.

To hear the programme access www.bbc.co.uk/devon and click on Listen Live or Listen Again.
Requests and Comments welcome at,
E mail. brassmanpgh@uwclub.net

Telephone: 01752 843919
---
Sunday 7th September

OLYMPIC FANFARE & THEME
John Williams arr. Peter Graham
St Keverne Youth Band
Conductor: Derek Greenwood

BANDOLOGY
Eric Osterling
Combined Bands of Leyland DAF & Sun Life
Conductor: Harry Mortimer

SPIRIT OF CELEBRATION
Kenneth Downie
Bournemouth Concert Brass
Conductor: Lt.Col.Chris Davis

TROMBONOLOGY
Tommy Dorsey arr. Alan Fernie
Trombone Soloist: Kevin Gibbs
Brighouse & Rastrick Band
Conductor: David Hirst

THANK YOU FOR THE MUSIC
B Andresson & B Ulvaeus
arr. Denis Burton
Polizeimusikkorps Baden-Wurtemburg
Conductor: Toni Scholl

FLOURISH
Paul Sharman
Trumpet Soloist: Philip Cobb
Cornwall Youth Brass Band
Conductor: Dr Stephen Cobb

MEDITATION- JUST AS I AM
Wilfred Heaton
National Youth Brass Band of Great Britain
Conductor: Bramwell Tovey

VARIATIONS ON LAUDATE DOMINUM
Edward Gregson
Black Dyke Band
Conductor: Dr Nicholas Childs

Sunday 14th September

At Home with Alan Fernie.
Phillip Hunt talks to Alan Fernie at his home in the Scottish Borders about his life and music.

THE MAGNIFICENT SEVEN
Elmer Bernstein arr. Alan Fernie
Black Dyke Band
Conductor: Dr Nicholas Childs

EVERY TIME WE SAY GOODBYE
Cole Porter arr. Alan Fernie
Trombone Soloist: Alan Fernie
Scottish Breweries Silver Band
Conductor: Raymond Tennant

WHEN I'M 64
Lennon & McCartney arr. Alan Fernie
Britannia Building Society Band
Conductor: Howard Snell

SOMETHIN' STUPID
Carson Parks arr. Alan Fernie
Cornet Soloists: Andy Lord & Brian Heyes
Leyland Band
Conductor: Garry Cutt

GOTHIC DANCES
Alan Fernie
Buy As You View Band
Conductor: Dr Robert Childs

JINGS
arr. Alan Fernie
Jedforest Instrumental Band
Conductor: Alan Fernie

ANGLIAN DANCES ;
Last Movement
Alan Fernie
Scottish Co-op Band
Conductor: Alan Fernie


Sunday 21st September

Highlights from The 2008 European Brass Band Championships.

MEPHISTOPHELES
Shipley Douglas
Grimethorpe Colliery Band
Conductor: Alan Withington

EXULTATE
Kenneth Downie

SCHERZO FOR MOTORCYCLE & ORCHESTRA
John Williams arr. Klaus Van der Woude

SAYING GOODBYE
Philip Sparke

SILVER THREADS AMONG THE GOLD
W A Allison
Soprano Cornet Soloist: Bert Van Thienen
Brass Band Willebroek
Conductor: Frans Violet

I'LL NOT TURN BACK
John Larsson arr. Bosanko
Duettists Roger Webster Cornet, Tormod Flaten Euphonium
European Youth Brass Band
Conductor: Reid Gilje

BRASS BLOT
Hakon Berge
Cory Band
Conductor: Dr Robert Childs
4barsrest Classifieds
Enderby Band
Enderby Band is looking for a PRINCIPAL CORNET, Bb BASS and PERCUSSIONIST to complete our line up for the upcoming contest se...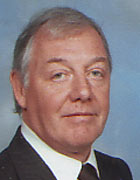 Alan Widdop

Conductor, Brass teacher, Adjudicator (ABBA)