Death of Tyldesley stalwart
22-Oct-2010
The death of Tyldesley stalwart Pat Lummis has been announced.

---
The Tyldesley Band has announced the death of Band Treasurer, Pat Lummis who passed away on Monday 18th October.
15 years
Pat had been involved with the band for over 15 years, and had taken the roles of band treasurer, contest secretary and was the central point for bookings and engagements.
Greatly missed
A spokesperson told 4BR: "His bookmakers business was once the band sponsor (Classic Racing Tyldesley Band), and his support has never stopped since. Our condolences go out to his family, with a huge thanks to Pat for his immeasurable contributions over the years - he will be very greatly missed."
More news stories from this band
---

Featuring Tredegar Town Band

Travels - Music and Arrangements by
Jacob Vilhelm Larsen.



4barsrest Classifieds
Stannington Brass Band
Solo Eb Bass player & a 3rd PERCUSSIONIST (kit player)required to complete a full band line up. Sensible balance of conce...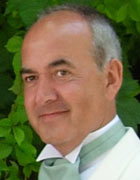 David Horn

Conductor, Arranger, Teacher, Horn Soloist.