Interview with Svein Henrik Giske
13-Feb-2012
4BR talks to the composer of 'Goldberg 2012' at the recent Norwegian National Championship in Bergen.

---
You need to be logged in to play this media file
Composer Svein Henrik Giske talks to 4BR Editor Iwan Fox about his test piece, 'Goldberg 2012'.
Svein talks about the inspiration behind the work - from Bach to the Brecker Brothers as well as the personal influences that produced a test piece that David King called 'one of the greatest in many years'.
---

Black Dyke and Nicholas Childs

Featuring the Music of Philip Wilby.



4barsrest Classifieds
Corby Silver Band
* Solo Trombone. * Eb Bass. . to complete our sociable & hard working band. . Rehearsals take place in our own band club,...
Hardraw Scar Contest
Date: 14-Sep-2014
Venue: Green Dragon Inn, Hardraw Hawes, North Yorkshire DL8 3LZ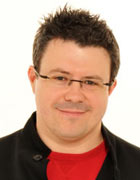 David Thornton
BA/GRNCM, PPRNCM
soloist, tutor, adjudicator and conductor