Interview with Svein Henrik Giske
13-Feb-2012
4BR talks to the composer of 'Goldberg 2012' at the recent Norwegian National Championship in Bergen.

---
You need to be logged in to play this media file
Composer Svein Henrik Giske talks to 4BR Editor Iwan Fox about his test piece, 'Goldberg 2012'.
Svein talks about the inspiration behind the work - from Bach to the Brecker Brothers as well as the personal influences that produced a test piece that David King called 'one of the greatest in many years'.
4barsrest Classifieds
Garforth Brass
Garforth Brass are are currently looking for trombone and bass players to join us for the summer season in Leeds parks. We ha...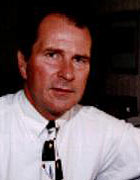 Bruce Fraser
DRSAM. (P), DRSAM. (WT)
Composer, conductor, arranger and adjudicator