2012 Midlands Regional Championship
9-Feb-2012
The list of runners and riders has been announced for the Midlands Regional Championship.

---
The official list of competing bands for the Midlands Regional Championship and their MDs has been announced by the Regional Committee.
Lesley Bentley told 4BR: "We have a total of 81 bands entered this year and the contest will take place on the 10th & 11th March at The Civic Hall and Nicholas Chamberlaine Technology College in Bedworth, Warwickshire."
Split draw
A split draw has already taken place for the First, Third and Fourth Sections and the bands already notified which half of the draw they are in.
Further information
Further information can be found at: www.mabbc.org
Championship Section:
Sunday 11th March
The Civic Hall
Draw: 12.00 noon
Start: after completion of the 2nd Section
Adjudicators: David Read & Derek Broadbent
City of Coventry (Alwyn Green)
Derwent Brass (Keith Leonard)
Desford Colliery (Russell Gray)
Gresley Colliery (Gary Wyatt)
Jackfield (Elcock Reisen) (Simon Platford)
Jaguar Land Rover (Dave Lea)
Newstead Brass (Duncan Beckley)
Oddfellows Brass (Robert Boulter)
Sovereign Brass (TBA)
Thoresby Colliery (Brian Grant)
Virtuoso GUS (John Berryman)

First Section:
Saturday 10th March
The Civic Hall
Draws: 10.00am & 12 noon
Commence: 11.00am
Adjudicators: Derek Broadbent & Peter Bassano
Bedworth Brass (J. Glynn)
Blidworth Welfare (Martin Heartfield)
Brackley & District (Simon Jones)
Carlton Brass (Geoff Hawley)
Enderby (Jonathan Mott)
Foresters Brass 2000 (Peter Collins)
Harborough (Chris Groom)
Hathern (David Newman)
Kibworth (Iain Rayner)
Langley (Cliff Parker)
Leicestershire Co-op (Graham Jacklin)
Phoenix West Midlands (Trevor Jones)
Ratby Co-operative (Michael Fowles)
Shirland Welfare (Marie Smith)
Shirley (Dave Bishop-Rowe)
Staffordshire (Nigel Seaman)
Tintwistle (Sarah Groarke)
Wellington (Telford) (Mark Phillips)

Second Section:
Sunday 11th March
The Civic Hall
Draw: 9.00am
Commence: 10.00am
Adjudicators: Malcolm Brownbill & Barry Thompson
Amington (Wesley Kendrick)
Avonbank (Evesham) (Nick Smith)
Bakewell Silver (Mark Wilcockson)
Bilton Silver (Rugby) (David Stowell)
Foss Dyke (Richard Sandham)
Matlock (Andrew Dennis)
Raunds Temperance (Robin Norman)
Shirebrook Miners Welfare Unison (Mark Wilcockson)
Towcester Studio (David Jones)
Wigston (Garry Sleath)

Third Section:
Saturday 10th March
Nicholas Chamberlaine Technology College
Draw: 10.00am & 12 noon
Commence: 11.00am
Adjudicators: Barry Thompson & Malcolm Brownbill
Arrow Valley (Paul White)
City of Birmingham (Warren Belshaw)
Croft Silver (Ian Needham)
Cubbington Silver (Alexander Webb)
Daventry Brass (Bob Stradling)
Fairfield (Buxton) (Charles Kitchen)
Hucknall & Linby MC Brass (Paul Whyley)
Ibstock Brick Brass (Huw Thomas)
Long Eaton Silver Prize (Sharon Stansfield)
Rolls Royce (Derby)(Graham Cardwell)
Rushden Town (John Hudson)
Rushden Windmill (Nathan Waterman)
Shipston Town (Howard Gibbs)
Stamford Brass (Robert Prew)
Stourport-on-Severn (Mike West)
WEM Jubilee (Stephen Gittins)
West Mercia Police (Alwyn Green)

Fourth Section:
Sunday 11th March
Nicholas Chamberlaine Technology College
Draw: 10.00am & 12 noon
Commence: 11.00am.
Adjudicators: Peter Bassano & Mike Kilroy
Audley Brass (Ian Turner)
Bestwood Welfare Black Diamonds (Brian Draper)
Burbage (Buxton) (Steve Critchlow)
Burbage Silver (Edwin Stinton)
Cleobury Mortimer Concert Brass (Mike Amplett)
Coleshill Town (Stephen Fagg)
Corby Silver (R. Graves)
Ifton Colliery (Milne Robinson)
Ilkeston Brass (David Jones)
Ireland Colliery Chesterfield (Ian Knapton)
Kirkby Colliery Welfare (Steve Berrill)
Malvern Hills District (Christopher Small)
Market Rasen RPC (Alan Needham)
Melton (Graham Sutton)
Moulton 77 (Roger Stevens)
Newhall (Kevin Holdgate)
Pleasley Colliery Welfare (Keith Buxton)
Ratby Co-operative Mid (Geoff Newman)
Skegness Silver (Stephen Walker)
Stone Town (Graham Randle)
Syston (Dennis Powell)
Thoresby Colliery Youth (Christine Lippeatt)
Trentham Brass (Mike Caveney)
University of Warwick (Simon Hogg)
Whitwell (Simon Gresswell)
4barsrest Classifieds
Lourdes Brass Band
Vacancy for Musical Director. We are a young dynamic band with a strong work ethic who require a new MD. The Band has just co...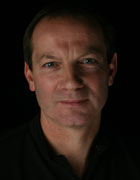 Dr Nigel Clarke
DMA ARAM FLCM FVCM FTCL FRSA 
Composer, Clinician