Podcast: 2010 British Open Championships
Wed, 08 Sep 2010 13:00:00 GMT
Iwan Fox is Joined by Kenny Crookston, Steven Mead and Jeremy Wise.
In this podcast we look back at the British Open held at Symphony Hall, Birmingham on Saturday 4th Spetember 2010.
Playing time: 00:41:54
4barsrest Classifieds
Foss Dyke Band
SOP, 2ND EUPHONIUM AND Bb BASS REQUIRED IN TIME FOR AREA! We are a 2nd section band based in Lincolnshire. We rehearse in our...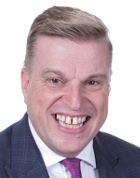 Julian Bright

Conductor, Compere/MC, Cornet Soloist