Podcast: 2007 All England Masters International
Sat, 02 June 2007 13:30:00 GMT
Presented by Anthony Banwell, Iwan Fox and Kenny Croofston.
In this podcast we look back at the All England Masters International held in BlackpoolCambridge's's Corn Exchange on Sunday 27 May 2007.
Interviews with Garry Cutt, Mark Wilkinson and Joe Pirisi.
Thanks to Polyphonic for use of the music.
Playing time: 00:43:19
4barsrest Classifieds
Mossley Band
Mossley Band (MD Duncan Byers) are looking to recruit committed Front Row cornet, Solo Trombone and Tuned Percussion players ...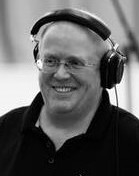 Sandy Smith

Conductor, teacher, adjudicator and arranger