Podcast: 2007 All England Masters International
Sat, 02 June 2007 13:30:00 GMT
Presented by Anthony Banwell, Iwan Fox and Kenny Croofston.
In this podcast we look back at the All England Masters International held in BlackpoolCambridge's's Corn Exchange on Sunday 27 May 2007.
Interviews with Garry Cutt, Mark Wilkinson and Joe Pirisi.
Thanks to Polyphonic for use of the music.
Playing time: 00:43:19
4barsrest Classifieds
Deepcar Brass Band
Deepcar Brass Band are looking for solo cornets and Bb bass to join their friendly team. We rehearse 7.15pm - 9.15pm Monday a...
NABBA
Date: 10-Mar-2017
Venue: Embassy Theatre and Grand Wayne Center. 125 W. Jefferson Street . Fort Wayne, Indiana 46802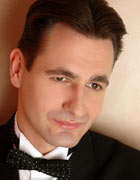 Craig Roberts
BA (Hons), MA
Conductor / Adjudicator