Podcast: 2007 British Open Championships
Tue, 18 September 2007 08:00:00 GMT
Presented by Anthony Banwell, Iwan Fox and Kenneth Crookston.
In this podcast we look back at the 2007 British Open Championships held in Birmingham's Symphony Hall on Saturday 15 September, 2007.
Interviews with winning MD of the Cory Band, Robert Childs; Composer Kenneth Downie; Black Dyke MD Nick Childs; Players Ian Williams and David Childs and Adjudicator, Steven Mead.
Playing time: 00:47:56
4barsrest Classifieds
Coleshill Town Band
Coleshill Town Band are currently looking to recruit experienced players to further strengthen our senior band. All instrumen...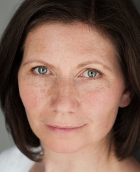 Sarah Groarke-Booth
BA (Hons) MA
Conductor, Adjudicator, Compere, Actor