Podcast: 2008 English Nationals
Sun, 29 Jun 2008 10:30:00 GMT
Presented by Anthony Banwell and Iwan Fox.
In this podcast we look back at the English Nationals held at Preston's Guild Hall on Saturday 28th June 2008.
Playing time: 00:22:19
4barsrest Classifieds
Garforth Brass
If you are a conductor who is not involved with the upcoming round of Regionals, but would still like to keep your hand in, y...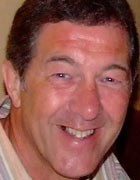 Derek Renshaw
ABBA Member
Conductor, Band Trainer and Adjudicator.