Podcast: 2008 English Nationals
Sun, 29 Jun 2008 10:30:00 GMT
Presented by Anthony Banwell and Iwan Fox.
In this podcast we look back at the English Nationals held at Preston's Guild Hall on Saturday 28th June 2008.
Playing time: 00:22:19
4barsrest Classifieds
Mossley Band
Mossley Band (MD Duncan Byers) are looking to recruit committed Front Row cornet, Solo Trombone and Tuned Percussion players ...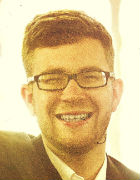 Dave Collins
BA (Hons) (Dunelm) I, FSCO
Composer and Arranger