---
Transmogrifying Brass
Cory
Philip Harper
Doyen: DOYCD333
CD currently not available for purchase
Tracks:
1. The Divine Right, Philip Harper, 17.08
Trumpet Concerto in Eb, Joseph Haydn, arr. Frank Wright, Steve Stewart (Trumpet)
2. I. Allegro, 6.46
3. II. Andante, 4.26
4. III. Allegro, 5.15
5. Tallis Variations, Philip Sparke, 14.43
6. Goldberg 2012, Svein H Giske, 21.38

You may also be interested in...
4barsrest Classifieds
Vernon Building Society Poynton
VBS Poynton Band require solid cornet players (positions negotiable) and or a first class flugal. Positions would suit experi...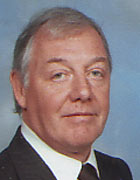 Alan Widdop

Conductor, Brass teacher, Adjudicator (ABBA)