---
Cory in Concert Vol IV
Cory Band
Philip Harper
Doyen: DOYCD328
CD currently not available for purchase
Tracks:
1. Sound the Bells!, John Williams, arr. Luc Vertommen, 2.51
2. The Spirit of Pageantry, Percy Fletcher, arr. Sydney Herbert, 6.25
3. Trumpet Concerto, Harry James, arr. Elgar Howarth, cornet soloist Thomas Hutchinson, 3.34
4. From the Hillside, Alan Fernie, 4.45
5. Trumpet Concerto (3rd movement), Johann Hummel, arr. Vernon Post, soloist Steve Stewart Trumpet, 4.35
6. Alfie, Burt Bacharach, arr. Denzil Stephens, flugel soloist Richard Davies, 3.07
7. Dance of the Goblins, Antonio Bazzini, arr. Owen Farr, Tenor Horn soloist Owen Farr, 5.00
8. Dreamtime, Dan Price, 7.45
9. Climb Ev'ry Mountain, Richard Rodgers and Oscar Hammerstein, arr. Philip Harper, Dave Mitchell (Vocal),4.06
10. Y Deryn Pur, Traditional, arr. Alan Fernie, Baritone soloist Stephen Kane, 5.12
11. Lux Aeterna, Philip Harper, 3.45
12. Two Folk Songs from Valdres, Traditional, arr. Frode Rydland, euphonium soloist Matthew White, 4.25
13. Mambo Caliente, Arturo Sandoval, arr. Sandy Smith, 3.08
14. Londonderry Air, Traditional, arr. John Iveson, Trombone soloist Christopher Thomas, 3.16
15. Rondo alla Turca, Wolfgang Amadeus Mozart, arr. Paul Lovatt-Cooper, Xylophone soloist Max Ireland, 3.18
16. Finale from Piano Concerto No. 3, Sergei Rachmaninov, arr. Philip Harper, 9.15
You may also be interested in...
4barsrest Classifieds
The Corsham Band
The band are currently looking to recruit either second or third cornet players to further strengthen our friendly and enthus...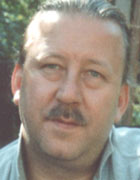 Phil Lawrence
ARCM PGRNCM MFTCL ARCM B.Mus.
Composer and conductor