---
The Golden Apples of the Sun - Yasuaki Fukuhara
Leyland Band
Richard Evans
WOS: WOS071
CD currently not available for purchase
Tracks:
1. Battlefield, David Danford, 3:35
2. Dream of the Cherry Blossoms, Keiko Abe, 5:55
3. Texas Hoedown, David Freidman, 7:06
4-6. Marimba Concerto, David Danford
I. 1st Movement, 4:56
II. 2nd Movement, 5:13
III. 3rd Movement, 4:46
7. Suomineito, Nebojsa Jovan Zivkovic, 4:25
8. Anthracite Dances, James McFadyen, 4:58
9. Transformation of Pachelbel's Canon, Nanae Mimura, 8:24
10-12. The Golden Apples of the Sun, Rodney Newton
I. Through Hollow Lands and Hilly Lands, 7:39
II. The Silver Apples of the Moon, 5:54
III. The Golden Apples of the Sun, 4.13
You may also be interested in...

4barsrest Classifieds
Harrogate Band
Cornet & 2nd Horn players required to join a thriving, dynamic and exciting 1st section band based in Harrogate, North Yo...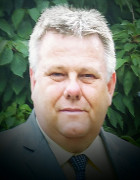 David Frame

Bass/Tenor Trombone Player, Adjudicator (Member of AoBBA) Occasional Conductor