---
Heritage
Buy As You View Cory Band
Robert Childs
Doyen: DOYCD142
CD currently not available for purchase
Tracks:
1. Sonata for Organ in G. Op. 28, Edward Elgar arr. Robert Childs, 23.45
a) Allegro Maestoso
b) Allegretto
c) Andante Expressivo
d) Presto
5. Symphonic Poem—The Battle Song, Havergal Brian, arr. John Pickard, 9.33
6. Fantaisie (dans la Forme Classique), Paul Gilson arr. LucVertommen , 6.01
7. Tydfil Overture, Joseph Parry arr. Simon Wright, 12.20
8. Symphony for Brass Op. 30, Oskar Bohme arr. Stephen Roberts, 16.28
a) Adagio ma non tanto
b) Allegretto vivace
c) Andante cantabile
d) Allegro con spirito
Total playing time: 68.07 mins
You may also be interested in...
4barsrest Classifieds
Mossley Band
Mossley Band (MD Duncan Byers) are looking to recruit committed Front Row cornet, Solo Trombone and Tuned Percussion players ...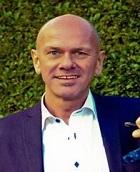 Paul Andrews

Conductor, Band trainer, Adjudicator, Instrument Repairer - Brasstoff