---
Sonata - Gordon Higginbottom
Various
Various
Kirklees: KRCD1016
CD currently not available for purchase
Tracks:
1. Hunter's Moon, G. Vinter, arr. T. Dodd, 6.08
2. Song of the Seashore, Traditional, arr. A. Catherall, 3.35
3. O Dear, What Can The Matterhorn!, Alphorn Solo, M. E. Hopkinson, 6.32
4. New York Impressions, Tony Cliff, 5.08
5. Just A Minute (Or Two!), M. E. Hopkinson, 2.40
6. Berceuse ('Dolly Suite'), Faure, arr. M. E. Hopkinson, 3.05
7. Sonata For Horn & Piano, John Golland, Op. 75, 18.04
8. Le Cor Vole, William Relton
9. Romance, Saint-Saens, arr. W. Relton, 3.30
10. Jenny Jones, arr. M. E. Hopkinson, 6.10
Total CD running time: 60.13
You may also be interested in...
4barsrest Classifieds
Coleshill Town Band
Coleshill Town Band (4th section) are looking for an enthusiastic conductor to continue the development of this friendly, suc...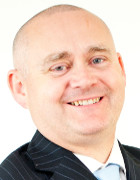 Steve Pritchard-Jones
FTCL LTCL LDBBA DipMusEd GMus QTS NPQH
Conductor, Adjudicator, Teacher