---
Sonata - Gordon Higginbottom
Various
Various
Kirklees: KRCD1016
CD currently not available for purchase
Tracks:
1. Hunter's Moon, G. Vinter, arr. T. Dodd, 6.08
2. Song of the Seashore, Traditional, arr. A. Catherall, 3.35
3. O Dear, What Can The Matterhorn!, Alphorn Solo, M. E. Hopkinson, 6.32
4. New York Impressions, Tony Cliff, 5.08
5. Just A Minute (Or Two!), M. E. Hopkinson, 2.40
6. Berceuse ('Dolly Suite'), Faure, arr. M. E. Hopkinson, 3.05
7. Sonata For Horn & Piano, John Golland, Op. 75, 18.04
8. Le Cor Vole, William Relton
9. Romance, Saint-Saens, arr. W. Relton, 3.30
10. Jenny Jones, arr. M. E. Hopkinson, 6.10
Total CD running time: 60.13
You may also be interested in...
4barsrest Classifieds
Dronfield Genquip Band
We are a Yorkshire 3rd Section Band conducted by Rob Straw and require the following players:. . Front Row Cornet. Trombone. ...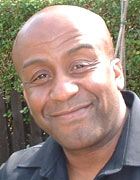 Duncan A. Beckley
BA, QTS, LTCL, FTCL, ARCM
Conductor, adjudicator, band trainer and teacher