---
Whit Friday Marches - Delph Highlights 2005
Various
Various
Doyen: DOYCD199
CD currently not available for purchase
Tracks:
1. Standard of St. George (Alford); Kirkby Colliery
2. Mephistopheles, The YBS Band, conductor Dr David King, Shipley Douglas, 5.34
3. Castell Coch, Sellers Youth Band, conductor Mark Bousie, T. J. Powell, 5.05
4. Pendragon, Vernon Building Society (Poynton) Band, conductor Alan Lawton, George Allan, 6.04
5. The Mouthpiece, The Mouthpiece.com, conductor Roger Thorne, Darrol Barry, 4.49
6. Rosehill, Salvo Brass, conductor John Broadhurst, Albert H. Jakeway, 4.37
7. Arabian, Harrogate Band, conductor David Lancaster, William Rimmer, 4.38
8. Belmont, Kirkbymoorside Band, conductor John Woodward, George Allan, 4.46
9. Spirit of Victory, Warwick University Brass Band, conductor Paul McGrath, Andrea Crossley, 3.40
10. Carsharlton, Dungannon Silver, conductor Kenneth McAree, Geo Hawkins, 4.18
11. Honest Toil, Marsden Riverhead Brewery Band, conductor Geoff Whitham, William Rimmer, 4.54
12. Cornish Cavalier, Darley Dale Band, conductor Adam Rutter, W. E. Moyle, 4.31
13. Knight Templar, Black Dyke Band, conductor Dr Nicholas J. Childs, George Allan, 4.45
14. ORB, Besses 'o the Barn Band, conductor Jim Cant, Charles Anderson, 4.45
15. Viva Pettee, Brindle Band, conductor David Mee, William Rimmer, 4.46
16. The President, Foden's Richardson Band, conductor Gary Cutt William German, 4.31
Total CD playing time 75.22
You may also be interested in...
4barsrest Classifieds
York Railway Institute Band
York RI Band (North of England Championship Section, MD David Lancaster), have immediate vacancies for Principal Cornet, Back...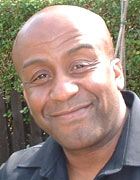 Duncan A. Beckley
BA, QTS, LTCL, FTCL, ARCM
Conductor, adjudicator, band trainer and teacher