---
Bandstand
Haverhill Silver Band
Mark Ager
MISC: MISC009
CD currently not available for purchase
Tracks:
1. Procession of the Nobels, Rimsky-Korsakov arr D. Ashmore
2. I Got Rhythm, Gershwin arr. Fernie
3. Gaudete, K. Norbury
4. Concerto for Trumpet, H. James arr. E. Howarth
Soloist, Tim Pannell
5. Perpetuum Mobile, J. Strauss arr. H. Snell
6. Light as Air, arr.G. Richards
7. Washington Grays, Grafulla
8. Spiritual Sounds, A. Fernie
9. Romance, Shostokovich arr. Broadbent
10. Breezin' Down Broadway!, arr. G. Richards
11. Czardas, Monti
Soloist, Paul Farr
12. Pavane in Blue, T. Huggens
13. Serenade, D. Bourgeois
14. MacArthur Park, J. Webb arr. A. Fernie
4barsrest Classifieds
Coleshill Town Band
Coleshill Town Band are currently looking to recruit experienced players to further strengthen our senior band. All instrumen...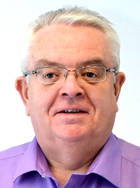 Stephen Tighe
ARCM, LDBBA (Cert) PFS
Conductor, adjudicator, arranger, composer and teacher