---
Enter the Galaxies
Cory Band
Robert Childs
Doyen: DOYCD264
CD currently not available for purchase
Tracks:
1. Enter the Galaxies, Paul Lovatt-Cooper, 3.09
2. Aspects of Adiemus, Karl Jenkins arr. Peter Graham
3. I. Adiemus, 3.14
4. II. Song of the Spirit, 3.57
5. III. Chorale (Vocalise), 2.18
6. IV. Song of the Plains, 3.43
7. Sunrise Over Blue Ridge, Dan Price, 4.03
8. Mexican Hat Dance, Trad arr. Roger Webster, Ian Williams (Cornet), 5.01
9. Sirocco, Peter Graham
I. Tarantella, 2.09
II. Romanza, 2.36
III. Sirtaki, 2.11
13. Kopanitsa, Andrew Baker, Gavin Pritchard (Percussion), 4.24
14. Turris Fortissima, Steven Ponsford, 9.21
15. Tom Bowling, Charles Dibden arr. Kenneth Downie, Christopher Thomas (Trombone), 3.58
16. Men of Harlech Trad arr. Gareth Wood, 3.19
17. Capricorno, Philip Sparke, Owen Farr (Tenor Horn), 6.47
18. King Solomon's Mines, Rodney Newton, 4.55
19. The Hot Canary, Paul Nero arr. Simon Wood, David Childs (Euphonium), 2.46
20. An American Tale, Dan Price, 5.57
You may also be interested in...
4barsrest Classifieds
GUS Virtuosi Band
The Virtuosi G.U.S. Band welcomes applications for Repiano cornet and Tutti cornet, to complete our strong line up as we ente...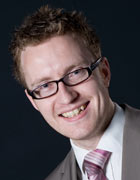 John Ward

Conductor, Adjudicator