---
Rathamataz - Brett Baker
Black Dyke Band
Dr Nicholas Childs
Doyen: DOYCD261
CD currently not available for purchase
Tracks:
1. Tango, Gavin Higgins, 9.24
2. I Loves You Porgy, George Gershwin arr. Bill Geldard, 3.21
3. Annie Laurie, Arthur Pryor arr. Keith Wilkinson , 5.23
4. Berceuse de Jocelyn (Angels Guard Thee), Benjamin Godard arr. John Howarth, 5.16
5. DL Blues, Don Lusher, 3.32
6. Rathamataz, Andrew Duncan, 10.45
7. Alfie, Hal David and Burt Bacharach arr. Morris, 3.15
8. White Knuckle Ride, Philip Wilby, 5.47
9. A Time for Peace, Peter Graham, 3.41
10. Fantastic Polka, Arthur Pryor arr. Keith Wilkinson, 5.05
11. By The Time I Get To Phoenix, Jim Webb arr. John Golland / Routley, 4.20
12. Concertino for Trombone (Nightmare), Derek Bourgeois, 8.10
13. Arriva Derci Roma, Renato Rascel arr. Sandy Smith, with Garry Reed and Adrian Hirst, 3.47
You may also be interested in...

4barsrest Classifieds
Burnham and Highbridge Band
Burnham and Highbridge Band are in search of an enthusiastic Musical Director.. . We are a non contesting band, however looki...
NABBA
Date: 10-Mar-2017
Venue: Embassy Theatre and Grand Wayne Center. 125 W. Jefferson Street . Fort Wayne, Indiana 46802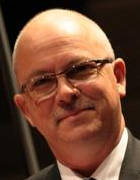 Martin Heartfield
GGSM, ARCM, PGCE
Conductor, Adjudicator, Educationalist