---
Dial M for Midnight - Jim Hayes AKA Jonny Midnight
Co-operative Funeralcare Band

World of Sound: WOS029
Tracks:
1. Cry Me a River, Hamilton arr. Morrison, 4.28
2. Apex, Peter Meechan, 4.02
3. The Green Hornet, Al Hirt arr. Morrison, 2.27
4. Claire de Lune, Debussy arr. McFadyen, 5.31
5. Abrazo, Lucy Pankhurst, 4.24
6. Here's to the Heroes, John Barry arr. Drury, 3.57
7. Concerto for Trumpet, Harry James arr. Howarth, 3.51
8. Feelin Good, Bricuse arr. Kerwin, 4.05
9. Dial M for Midnight, Matthew Hall, 3.19
10. You Needed Me, Randy Goodrum arr. Brevik, 3.56
11. Blue Mass, James McFadyen, 6.53
12. Get this Party Started, Linda Perry arr. Kerwin, 3.44
13. What are you doing for the rest of your life?, Michel Legrand arr. Morrison, 3.06
14. Samba Gitana, Mendez arr. Muscroft, 3.48
15. People, Stanley Black arr. Catherall, 4.56
Playing Time: 62.30
You may also be interested in...
4barsrest Classifieds
Swindon Brass
We are a friendly and active 3rd section band in Swindon with a couple of seats available for Cornet, position flexible, but ...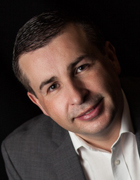 Mark Wilkinson

Cornet Soloist, Teacher, Adjudicator, Conductor