---
Fandango - Steven Mead
Tomoko Sawano - Piano

Bocchino: BOCC117
Tracks:
1. Gypsy Airs (Zigeunerweisen), Pablo Sarasate, arr. Howard Snell, 6.52
Three Expeditions. Ethan Wickman, 12.23
2. I. Strange Departures, 3.47
3. II. Moriah, 5.42
4. III. Olympus, 2.54
5. Toccata, Yoshio Nakahashi, 2.56
6. Fandango, Antonio Soler, arr. Takehiko Yamada, 8.27
7. Concertino for Euphonium and Piano, Marco Pütz, 9.49
8. The Girl with the Flaxen Hair, Claude Debussy, arr. Howard Snell, 2.47
9. Party Piece, Philip Sparke, 7.23
10. Yorkshire Ballad, James Barnes, 4.20
11. Variations on Auld Lang Syne, Simone Mantia, 6.52
12. Oblivion, Astor Piazzolla, arr. Greg Anderson, 4.19
13. The Dance of the Goblins, Antonio Bazzini, arr. Benjamin Pierce, 4.44
You may also be interested in...

4barsrest Classifieds
Garforth Brass
If you are a conductor who is not involved with the upcoming round of Regionals, but would still like to keep your hand in, y...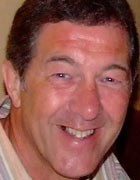 Derek Renshaw
ABBA Member
Conductor, Band Trainer and Adjudicator.