---
Feeling Good
Jackfield Elcock Reisen
Simon Platford
Chorum: CHORC189
Tracks:
1. Fanfare for a New Age, Goff Richards, 1.38
2. Feeling Good, Bricusse/ Newly, arr. Schwalgin, Trombone Soloist Simon Holland, 4.23
3. The Circle of Life, Elton John/Tim Rice, arr. Philip Harper, 6.04
4. Honey Pie, Lennon/McCartney, arr. Sandy Smith, 3.05
5. Carrickfergus, Stephen Roberts, Baritone Soloist Nic Aulton, 3.47
6. Scarborough fair, Simon/Garfunkel, arr. Eric Crees, 5.33
7. An American Trilogy, Trad, arr. Goff Richards, 4.45
8. The Teddy Bears' Picnic, John Bratton, arr. Stephen Roberts, Bass Soloist Bryan Adams, 3.29
9. The Gael (from The Last of the Mohicans), Trevor Jones, arr. Andrew Duncan, 5.34
10. Deep Harmony, Stuart Pullin, 5.05
Windows of the World, Peter Graham
11. Amazonia, 1.59
12. Rainforest, Horn Soloist Emma Hocknell, 2.42
13. Drums of Thunder, 3.18
14. Helter Skelter, W. Lemon, arr. Ray Woodfield, Xylophone Soloist Ollie James, 3.42
15. Trittico, James Curnow, 11.56
You may also be interested in...
4barsrest Classifieds
BMP EUROPE LTD GOODSHAW BAND
WE REHEARSE ONE NIGHT PER WEEK. . To complete our line up we still require. . SOPRANO CORNET. . CORNETS. . ONE NIGHT PER WEEK...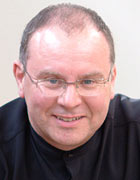 Christopher Houlding
MMus GGSM LRAM
Conductor, educator, performer