---
Mnozil Brass - The Trojan Boat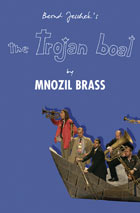 The Trojan Boat is the long awaited disc from Mnozil Brass! They are calling this disc the "First Operetta of the 21st Century!"
Included on this disc are subtitles in English, French, Spanish, Swedish and Japanese!
Format:
This DVD is an All Region release, meaning that it will play in your DVD player no matter where you live!
Price: £19.95
Out of stock
4barsrest Classifieds
Wetherby Silver Band
Following recent promotion to the 2nd Section in the Yorkshire area, Wetherby are looking for Baritone and Tenor Trombone pla...
Brass in Concert
Date: 16-Nov-2014
Venue: St Mary's Square, Gateshead Quays,Gateshead NE8 2NR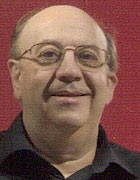 Alwyn Green
LRAM, LTCL
Conductor, composer, arranger, adjudicator, teacher and soloist