---
European Championships 2009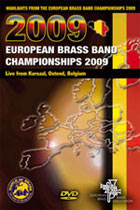 Highlights of the 2009 European Championships recorded at Kursaal, Ostend, Belgium.
A double DVD release that is packed with the highlights of a week of European competition that was held at the Kursaal, Ostend, Belgium.
Format:
This DVD is produced in PAL format only. Customers in North America should check their equipment for compatability before purchasing. The DVD will play on all PCs, lap-tops and DVD players which have 'all region' capability.
Price: £5
Out of stock
Tracks:
Disc 1
1. Enter the Galaxies, Paul Lovatt- Cooper, Cory Band
2. From Ancient Times, Jan Van Der Roost, Cory Band
3. Interview with Jan Van Der Roost
4. Spirits of Puccini, Hermann Pallhuber, Brass Band Oberösterreich
5. Journey to the Centre of the Earth, Peter Graham, Brass Band Treize Etoiles
6. Extreme Make-over, Johan De Meij, Eikanger-Bjorsvik Musikklag
7. Masquerade, Philip Wilby, Grimethorpe Colliery Band
8. Standing on the Shoulders of Giants, Peter Graham, Cory Band
Disc 2
1. Catedrales, Bert Appermont, 3BA-Brass
2. Premier Grand Quatuor — final movement, Edmund Juvin, Cosy Brass Quartet
3. Fawlty Towers, Dennis Wilson, Cosy Brass Quartet
4. La Mourisque from Danserye, Tylman Susato arr. Manu Mellaerts, Belgian Brass
5. Selection from The Nutcracker Suite, Pyotr Tchaikovsky arr. Verhaert, Belgian Brass
6. Piazzolatino, Astor Piazzolla arr. Van Haegenberghe, Belgian Brass
7. Granada, Agustin Lara arr. Manu Mellaerts, Belgian Brass
8. Branwen, Cai Isfryn, Bert Van Thienen (Soprano Cornet) with Cory Band
9. Sunrise Over Blue Ridge, Dan Price, Cory Band
10. Fanfare La Péri, Paul Dukas arr. Houben, European Youth Brass Band
11. Fantasy for Euphonium, François Glorieux, Glenn Van Looy (Euphonium) with European Youth Brass Band
12. Jewish Wake, Simon Van Hoecke, European Youth Brass Band
13. Dmitri, Rodney Newton, Kristien Schuurmans (Flugel Horn) with Brass Band Willebroek
14. Poem á la Carte, Manfred Schneider arr. Weeren, Walter Hoeks (Trombone) with Brass Band Willebroek
15. Lament from Macbeth, Peter Meechan, Brass Band Willebroek
16. Turris Fortissima, Steven Ponsford, Cory Band
17. Awards Ceremony
18. Bonus Tracks — Frank Renton talks with Ray Farr, Ulf Rosenberg, Kenneth Crookston, Trevor Caffull and Philip Santy
4barsrest Classifieds
Stannington Brass Band
Stannington Brass Band, Sheffield. 2nd Section National Champions, and now 1st section. Ambitious, sociable band. MD Derek Re...
Unibrass 2017
Date: 18-Feb-2017
Venue: King's Rd, Harrogate HG1 5LA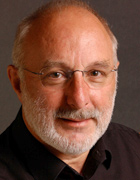 Kevin Wadsworth

Conductor, adjudicator, teacher (ABBA)