---
A Master Class in Brass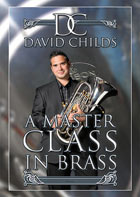 David Childs provides help and advice for all brass instrumentalists.
Also features 10 pieces with David as soloist.
Price: £21.95
Tracks:
MASTER-CLASS
1. Introduction
2. The Warm-Up
3. Breathing
4. High Register
5. Technique
6. The Tongue
7. Sound
8. Presentation
9. Frequently asked Questions
RECITAL
1. Valflickansdans, Hugo Alven
2. Piece en forme de Habanera, Maurice Ravel
3. Fantasy, Johann Nepornuk Hummel
4. Salut D'Armour, Sir Edward Elgar
5. Czardas, Vittorio Monti
6. Macushla, Dermot MacMurrough
7. Carnival of Venice, Jean Baptiste Arban
8. Due Tramonti, Ludovico Einaudi
9. A Troika? Tidy, Karl Jenkins
10. The Hot canary, Paul Nero
4barsrest Classifieds
Poulton-le-Fylde
The Poulton Band (1st Section near Blackpool),has vacancies for a bass trombone & kit percussionist. Our friendly band of...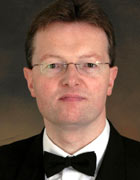 Chris Wormald
B.Mus (Hons), LTCL, PGCE
Conductor, adjudicator, arranger