---
Shopping: CDs
We've been selling CDs now for over 10 years. If you've not tried us - why not give us a go...
---
All CDs | Doyen | Egon | SP&S | Polyphonic | Obrasso | Amadeus | Kirklees | Nimbus | Bocchino | Mnozil | Dolce
---
Records: 1 to 4 of 4
criteria: cd-sfz

Egon: CD-SFZ110
Black Dyke, Williams Fairey, Household Troops Band, Fodens Band
Nicholas Childs, Allan Withington, Major John Mott, Russell Gray, Bramwell Tovey

4BR price: £13.95
---

Egon: CD-SFZ120
Fodens Richardson Band & The Band of Her Majesty's Royal Marines, Scotland
Richard Evans & Captain J. A. Kelly

4BR price: £2.00
---
Egon: CD-SFZ137
Bones Apart


4BR price: £13.95
---

Egon: CD-SFZ122
Whitburn Band
Andrew Duncan and Michael Marzella

4BR price: £13.95
---
4barsrest Classifieds
Foss Dyke Band
SOP, 2ND EUPHONIUM AND Bb BASS REQUIRED IN TIME FOR AREA! We are a 2nd section band based in Lincolnshire. We rehearse in our...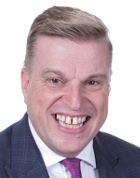 Julian Bright

Conductor, Compere/MC, Cornet Soloist