/Vision: Masterclass No 3: Steven Mead gets those fingers moving...
Fri, 18 Feb 2011 09:00:00 GMT
In the third of a series of masterclasses, Steven Mead explains the exercises needed to get your fingers moving to 4BR Editor Iwan Fox.
4barsrest Classifieds
Burnham and Highbridge Band
Burnham and Highbridge Band are in search of an enthusiastic Musical Director.. . We are a non contesting band, however looki...
NABBA
Date: 10-Mar-2017
Venue: Embassy Theatre and Grand Wayne Center. 125 W. Jefferson Street . Fort Wayne, Indiana 46802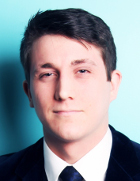 Jack Capstaff
Bmus (Hons)
Conductor | Composer