/Vision: Day 2 Euro contest round up
Sat, 30 Apr 2011 11:00:00 GMT
4BR Editor Iwan Fox talks to the members of the press to find out who they thought was leading the way after the set work at the European Championships.
4barsrest Classifieds
Coleshill Town Band
Coleshill Town Band are currently looking to recruit experienced players to further strengthen our senior band. All instrumen...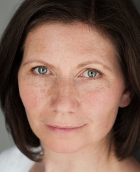 Sarah Groarke-Booth
BA (Hons) MA
Conductor, Adjudicator, Compere, Actor