/Vision: 2012 British Open Championship: Interview with Allan Withington
Sat, 1 Sep 2012 18:00:00 GMT
4BR Editor Iwan Fox talks to Allan Withington - the man who led Foden's to Open success and claimed his first Mortimer Maestro Trophy on the way.
4barsrest Classifieds
Coleshill Town Band
Coleshill Town Band are currently looking to recruit experienced players to further strengthen our senior band. All instrumen...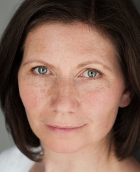 Sarah Groarke-Booth
BA (Hons) MA
Conductor, Adjudicator, Compere, Actor