/Vision: Technique: Warm Up - David Childs
Wed, 2 Oct 2013 19:06:09 GMT
Getting Started - The Warm-Up. David Childs gives some invaluable tips on how to make sure you are fully warmed up before you tackle your daily practice...
4barsrest Classifieds
Coleshill Town Band
Coleshill Town Band are currently looking to recruit experienced players to further strengthen our senior band. All instrumen...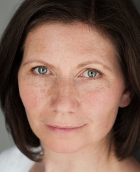 Sarah Groarke-Booth
BA (Hons) MA
Conductor, Adjudicator, Compere, Actor