/Vision: Interview with the Press Corps in Bergen (2)
Sat, 4 Feb 2017 12:56:59 GMT
4BR Editor Iwan Fox talks to Steven Mead, Kenny Crookston and Chris Thomas at the end of the First Division action at the 2017 Norwegian National Championships.
4barsrest Classifieds
Foss Dyke Band
SOP, 2ND EUPHONIUM AND Bb BASS REQUIRED IN TIME FOR AREA! We are a 2nd section band based in Lincolnshire. We rehearse in our...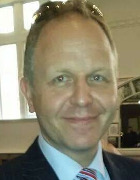 David Barringer
BMus(Homs)
Conductor and Adjudicator