/Vision: Interview with Helen Williams
Sat, 28 Jan 2017 13:08:03 GMT
4BR Editor Iwan Fox talks to Cory flugel star Helen Williams about a memorable 2016 and her hopes and aims for the forthcoming contest season.
4barsrest Classifieds
GUS Virtuosi Band
The Virtuosi G.U.S. Band welcomes applications for Repiano cornet and Tutti cornet, to complete our strong line up as we ente...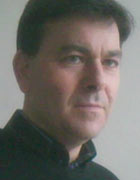 Howard J Evans
MA (Dist), Mus.B (hons), ARCM (hons), LRAM, LTCL, PGCE
Conductor, composer, arranger, tutor and pianist