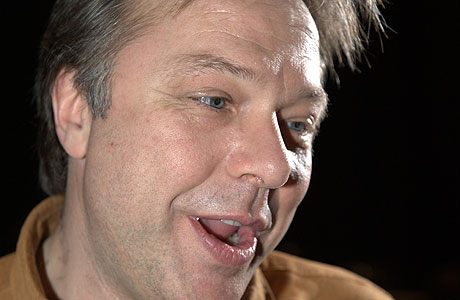 The magic man: Venezuelan Ensemble MD Thomas Clamor
Picture: Ian Clowes
For more RNCM images go to:www.pbase.com/troonly/110129_rncm

The 2011 RNCM Festival of Brass will be remembered for a very long time – thanks primarily to the remarkable talents of the Venezuelan Brass Ensemble and their charismatic conductor Thomas Clamor.
A quite stunning concert at Bridgewater Hall on Sunday afternoon contained brass playing the like you are lucky to experience more than once in a blue moon: And as certain local football supporters in these parts know all too well – they are very rare indeed.
On the Friday, their ten-piece Caracas Brass ensemble gave an all too brief, but exquisite taste, of what was destined to come later the same weekend.
Knocked into a top hat

It is not often the expectations of diehard Pondashers are knocked into a top hat prior to Black Dyke taking to a concert stage – but the small group of the Venezuelan Brass Ensemble's principal players did just that. It was stunning playing.
That though was just the aperitif before the main course on Sunday that satisfied the appetite of the most avaricious musical gourmet.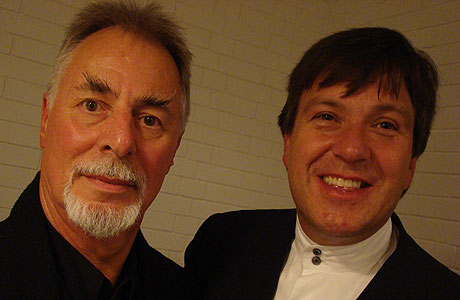 Barrie Rutter and Dr Nicholas Childs

Cheshire Cat

Thanks to the support of the Eric and Margaret Kinder Charitable Trust and Dr Ursula Jones, Artistic Director Paul Hindmarsh was able to deliver a truly world class musical attraction.

No wonder he was smiling like a Cheshire Cat all weekend. He deserved all the plaudits.
The Bridgewater Hall could have been sold out twice over and the Ensemble could have played all night - not even four encores were enough. They are part Venezuela's greatest cultural asset. No wonder President Hugo Chavez smiles like a Cheshire Cat too.
Elsewhere the Festival once again provided plenty of musical food for thought.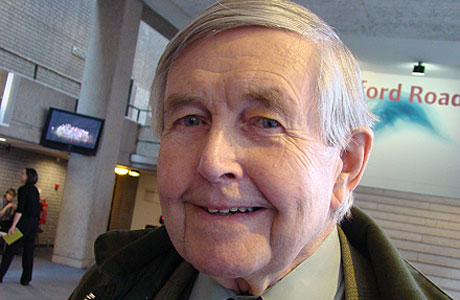 Arthur Butterworth gives us a smile

Varying quality

The quintet of senior English bands delivered performances varying in quality – from the outstanding to the competent: an inspired Foden's leading the way under James Gourlay's direction; a prosaic Grimethorpe heading in the other direction under the hard working Howard Evans.

In between, the new look Black Dyke revealed extended glimpses of their exciting, if still occasionally raw potential; Cory flexed their muscles like a bodybuilder on Porthcawl Beach and Leyland produced a lively selection box of dark material delights that would have put a smile on Philip Pullman's face.
The decision to place an emphasis on emerging youthful talent saw the combined forces of Cornwall and Gwent deliver an enjoyable concert of music past, present and possibly future, whilst the trio of student RNCM ensembles, were bold and confident, if occasionally a little scruffy around the edges.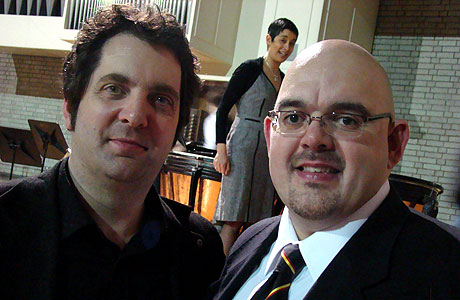 Andy Scott, Glyn Williams and a sneaky Simone Rebello face the camera...

Classy excellence

All the featured soloists gave classy displays of excellence (including Festival compere, Simone Rebello).

The pick was an immense showcase of virtuosity from Les Neish, whilst a sparkling Mark Harrison bubbled with self-confidence and the brilliant Barrie Rutter as Richard III, became a construct of loquacious malevolent deformity before our very eyes.
Talent

The talented compositional voice of Lucy Pankhurst won the John Golland Award, in a quirky competition that saw five contrasting works performed with aplomb by Fairey (Geneva) under two real talents of the baton in Jonathan Lo and Maria Molund.
It would be a real backward step if we didn't get to hear more extended works from Lucy, David Lancaster, Benjamin Tubb, Christian Overhead and Richard Huw Cole on a regular basis.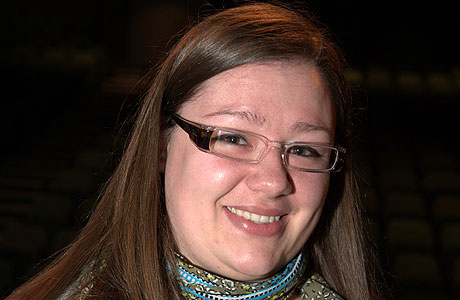 A real talent - composer and John Golland winner Lucy Pankhurst

Splendid selection

And it was also good to hear from Derek Bourgeois again too – both with a splendid selection of many of his finest works (only 'The Devil and the Deep Blue Sea' was really missing) and with his equally witty views.

Meanwhile, Peter Meechan provided ample evidence that he has now become a leading compositional voice for brass with a selection of his increasingly impressive output - the highlight, the stunningly emotive 'Epitaph for Hillsborough'.
New highlights too from the pens of Andrew Ford, Andy Scott, Gary Carpenter and Elizabeth Winter, with reprised gems from Simon Dobson, Gavin Higgins, Paul Patterson, Arthur Butterworth and William Alwyn.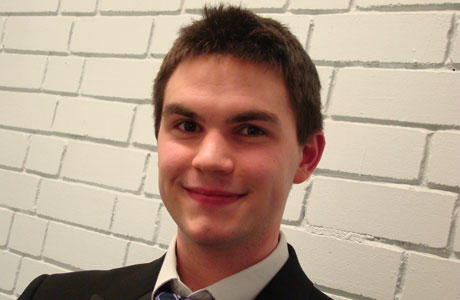 Sparkler - Trumpet soloist Mark Harrison

Ebbed and flowed

Elsewhere debate ebbed and flowed –with an edgy degree of exclusivity slightly marring the passion displayed on the pros and cons of Criteria Based Adjudication, whilst there was a more visionary, inclusive desire on the subject of a possible United Kingdom Brass Band Alliance.
Neither topics were resolved – but both have interesting futures ahead of them if these enlightening exchanges were anything to go by.
Much like the RNCM Festival of Brass in fact.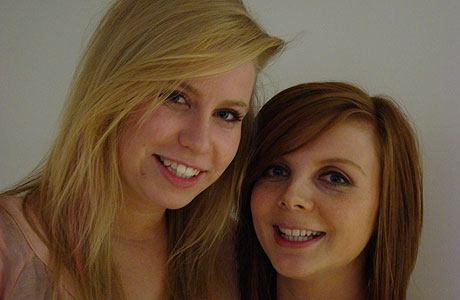 Emphasis on youth: Becky Adams & RNCM cover girl Hayley Baine

Full of passion and purpose; occasionally uneven, never less than interesting.
And for one glorious afternoon in Bridgewater Hall – absolutely, brilliantly, sensational.
Iwan Fox, Chris Thomas & Malcolm Wood