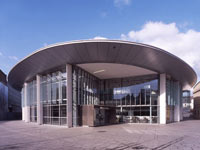 Saturday 26th February
Adjudicators: Peter Bassano & Lt Col Graham Jones

Test Piece: Resurgam (Eric Ball)

Draw: 8.30am
Commences: 10.00am
---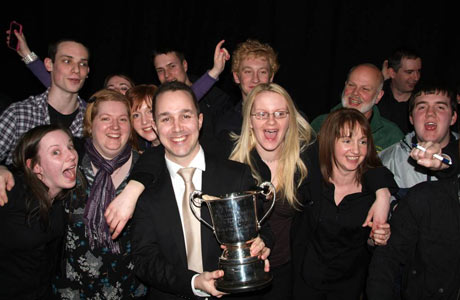 2010 Champion - Dalkeith & Monktonhall

If you thought 'Carnival Romain' was a hard test for the bands, then think again – 'Resurgam', despite its outward appearance and age, is as severe a test of traditional brass band musicianship and technique as they come – right from the first note.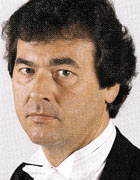 A few prayers

Peter Bassano and Graham Jones (both right) could find themselves with a difficult task of separating out the 12 bands on a piece that still takes some playing by a good quality Championship Section outfit.

Religious considerations aside – a few prayers may be made at some stage during performances.
Not too great

Second Section banding hasn't been too great here in recent years – the two qualifiers coming 12th & 13th at Harrogate – the fourth year in a row that they have sent representatives unable to claim a single digit finish.
Hope springs eternal however and there are signs that this competitive dozen could provide two strong contenders for Cheltenham, especially as six of them put up pretty good performances at the Scottish Borders contest late last year and three more than held their own at the Scottish Challenge Shield in Perth.
Two bands come down from the First Section and two are promoted from the Third in what looks like a well matched field.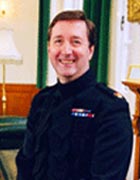 Bookies favourites

The bookies favourites may well be Tullis Russell Mills, who missed out last year in coming 5th, but won the Borders Contest under the exciting direction of Martyn Ramsay, whilst City of Discovery under Bruce Wallace were unlucky not to get the qualification nod last year and have since improved further with a solid show at the Scottish Shield.
Kilmarnock Concert returned to the contest last year and won the Third Section title in some style under the direction of Craig Anderson, and after a competitive showing at the Scottish Shield, they too should be confident of pushing for a top six place.
Experience

The experienced Mike Marzella will lead Shotts St Patrick's as they look to claim a podium spot following last year's 4th place and 7th at the Scottish Borders, whilst Croy will look to claim their first podium spot since 2008 on the back of a fine runner up place at the same contest.
Annan and Dunaskin Doon will be looking to a return to better form following their relegation from the First Section, with Annan looking to build on their 4th place finish at the Borders Contest and Dunaskin Doon seeking to reverse a drop in form that has seen them fall from the top section to here in three short years.
Keen to improve

Granite City Brass will be keen to improve on last year's 7th place finish, whilst Selkirk will be looking to push forward on the back of a solid showing at the Borders Contest.
Barrhead held their own last year and will look to build on that under the experienced Brian Keachie, whilst promoted Irvine & Dreghorn continue their upwardly mobile march under the equally experienced John Boax.

Meanwhile, St Ronan's Silver will be seeking to build on a solid performance at the Borders Contest under David McLeod.
---
As for a winner?
A difficult one to predict, but Tullis Russell Mills seem to have form and could well head back to the finals for the first time since 2006, joined by City of Discovery.
Shotts St Patrick's and Kilmarnock Concert could well be in the hunt if the top two don't do the contesting business, whilst Granite City and Dunaskin Doon should claim the final top six spots. Our dark horse is Croy Silver.
4BR Prediction:

1. Tullis Russell Mills
2. City of Discovery
3. Shotts St Patrick's
4. Kilmarnock Concert
5. Granite City
6. Dunaskin Doon
Dark Horse: Croy Silver
---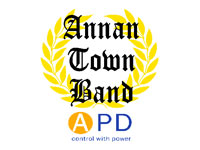 Annan Town (APD)
Conductor: David Shanks
Last 15 Years:
2010: 10th in First Section (D. Shanks) (rel)
2009: 2nd in Second Section (D. Shanks) (prom)
2008: 2nd in Third Section (D. Shanks) (prom)
2007: 11th in Second Section (D. Shanks) (rel)
2006: 8th (D. Shanks)
2005: 7th (D. Shanks)
2004: 7th (D. Shanks)
2003: 9th (D. Shanks)
2002: 7th (D. Shanks)
2001: 9th in First Section (D. Shanks) (rel)
2000: 4th (D. Shanks)
1999: 9th
1998: 2nd in Second Section (prom)
1997: 2nd in Third Section (prom)
1996: 7th
---
Barrhead Burgh
Conductor: Brian Keachie
Last 15 Years:
2010: 6th (L. Nicholson)
2009: 9th in First Section (M. Ramsay) (rel)
2008: 4th (M. Ramsay)
2007: 8th (C. Bradley)
2006: 2nd in Second Section (C. Bradley) (prom)
2005: 9th (B. Keachie) (rel)
2004: Winners of Second Section (B. Keachie) (prom)
2003: 3rd (B. Keachie)
2002: 5th in First Section (B. Keachie) (rel)
2001: 7th (E. Drysdale)
2000: 8th (C. McKenzie)
1999: 2nd in Second Section (prom)
1998: 8th in First Section (rel)
1997: 8th
1996: 2nd in Second Section (prom)
---
City of Discovery Brass
Conductor: Bruce Wallace
Last 15 Years:
2010: 3rd (B. Wallace)
2009: 5th (B. Fraser)
2008: 10th (B. Fraser)
2007: 10th in First Section (B. Fraser) (rel)
2006: Winners of Second Section (B. Fraser) (prom)
2005: 3rd (B. Fraser)
2004: 8th (B. Fraser)
2003: 9th in First Section (B. Fraser) (rel)
2002: 8th (B. Fraser)
2001: 5th (B. Fraser)
2000: 2nd in Second Section (B. Fraser) (prom)
1999: 2nd in Third Section (prom)
1998: 8th
1997: Winners of Fourth Section (prom)
1996: DNC
---
Croy Parish Silver
Conductor: Ken Blackwood
Last 15 Years:
2010: 8th (K. Blackwood)
2009: 8th (K. Blackwood)
2008: 3rd (K. Blackwood)
2007: 6th (J. Anderson)
2006: 6th (J. Anderson)
2005: 5th (C. Bradley)
2004: 5th (C. Bradley)
2003: DNC
2002: Winners of Second Section (A. Friel)
2001: 8th (A. Friel)
2000: 11th (A. Friel)
1999: 5th
1998: 7th
1997: 9th
1996: 7th
---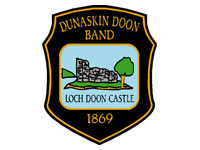 Dunaskin Doon
Conductor: John Boax
Last 15 Years:
2010: 9th in First Section (J. Boax) (rel)
2009: 9th in Championship Section (J. Boax) (rel)
2008: 9th (J. Boax)
2007: 2nd in First Section (J. Boax) (prom)
2006: 8th (J. Boax)
2005: 5th (J. Boax)
2004: 5th (J. Boax)
2003: 3rd (J.Boax)
2002: 4th (D. Hirst)
2001: 10th in Championship (B. Keachie) (rel)
2000: 7th (A. McCutcheon)
1999: 8th
1998: 2nd in First Section (prom)
1997: 3rd
1996: 9th in Championship (rel)
---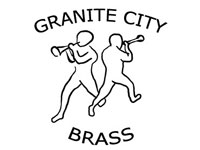 Granite City Brass
Conductor: Lt Col (ret) Robert Owen)
Last 15 Years:
2010: 7th (Lt Col (ret) R. Owen)
2009: 4th (D. Ashworth)
2008: 10th in First Section (E. Paley) (rel)
2007: 2nd in Second Section (T. Paulin) (prom)
2006: 9th in First Section (T. Paulin) (rel)
2005: Winners of Second Section (D. James) (prom)
2004: 7th in First Section (D. James) (rel)
2003: 4th (D. James) (UDI Aberdeen)
2002: 10th (A. Haggart)
2001: 6th (A. Haggart)
2000: 3rd (E. Paley)
1999: 4th
1998: 7th
1997: 4th
1996: 5th
---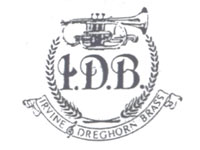 Irvine & Dreghorn Brass
Conductor: John Boax
Last 15 Years:
2010: 2nd in Third Section (J. Boax) (prom)
2009: 7th (D. McKellar)
2008: 2nd in Fourth Section (D. McKeller) (prom)
2007: 9th in Third Section (D. McKeller) (rel)
2006: 8th (D. McKellar)
2005: 11th (D. McKellar)
2004: 3rd (J. Boax)
2003: 6th in Second Section (J. Boax) (rel)
2002: 10th (J. Boax)
2001: DNC
2000: 4th in Second Section (J. Boax)
1999: 6th
1998: 2nd in Third Section (prom)
1997: 7th in Second Section (rel)
1996: 11th
---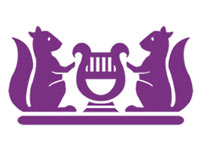 Kilmarnock Concert
Conductor: Craig Anderson
Last 15 Years:
2010: Winners of Third Section (C. Anderson) (prom)
2009: DNC
2008: 9th (A. Keachie)
2007: 8th (A. Keachie)
2006: 10th in First Section (J. Smith) (rel)
2005: 7th (A. Keachie)
2004: 2nd in Second Section (A. Keachie) (prom)
2003: 7th (A. Keachie)
2002: 6th (A. Keachie)
2001: 3rd (A. Keachie)
2000: 3rd (A. Keachie)
1999: 7th in First Section (rel)
1998: 9th
1997: Winners of Second Section (prom)
1996: Winners of Third Section (prom)
---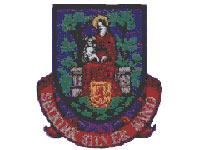 Selkirk Silver
Conductor: Mark Bell
Last 15 Years:
2010: 9th (M. Bell)
2009: 10th (M. Bell)
2008: 8th (C. Hogg)
2007: 3rd (R. Duff)
2006: 3rd (R. Duff)
2005: 2nd in Third Section (R. Duff) (prom)
2004: 10th in Second Section (C. Marr) (rel)
2003: 12th (C. Kemp)
2002: 4th (C. Kemp)
2001: 6th (C. Kemp)
2000: 7th (C. Kemp)
1999: 3rd
1998: 5th
1997: 5th
1996: 4th
---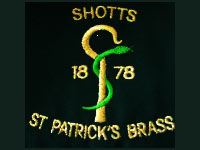 Shotts St. Patrick's
Conductor: Michael Marzella
Last 15 Years:
2010: 4th (M. Marzella)
2009: 6th (G. Lindsay)
2008: 5th (M. Marzella)
2007: 10th (A. Duguid)
2006: 5th (B. Keachie)
2005: Winners of Third Section (A. Duguid) (prom)
2004: 9th in Second Section (S. Kerwin) (rel)
2003: 10th (S. Kerwin)
2002: Winners of Third Section (S. Kerwin) (prom)
2001: 6th (S. Kerwin)
2000: 5th (B. Allan)
1999: 10th
1998: 10th in Second Section (rel)
1997: 12th
1996: 6th
---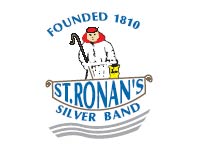 St. Ronan's Silver
Conductor: David McLeod
Last 15 Years:
2010: 11th (C. Farren)
2009: 10th in First Section (A. Knox) (rel)
2008: 9th (A. Knox)
2007: Winners of Second Section (A. Knox) (prom)
2006: 9th (A. Knox)
2005: 9th (D. McLeod)
2004: 3rd (D. Mcleod)
2003: 2nd in Third Section (D. McLeod) (prom)
2002: 4th (C. Bradley)
2001: 9th (D. Robb)
2000: 4th (D. Robb)
1999: Winners of Fourth Section (prom)
1998: 5th
1997: 4th
1996: 7th
---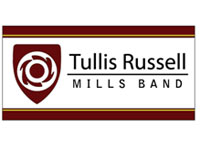 Tullis Russell Mills
Conductor: Martyn Ramsay
Last 15 Years:
2010: 5th (J. Hinckley)
2009: 3rd (J. Hinckley)
2008: 4th (G. Lindsay)
2007: 4th (G. Lindsay)
2006: Winners of Third Section (A. Morrison) (prom)
2005: 3rd (D. Neil)
2004: 8th (D. Neil)
2003: 11th in Second Section (D. Neil) (rel)
2002: 8th (S. Barker)
2001: 2nd in Third Section (S. Barker) (prom)
2000: 6th (J. Morahan)
1999: 7th in Second Section (rel)
1998: 12th
1997: 10th in First Section (rel)
1996: 8th
---
Past Qualifiers:
2010: Dalkeith & Monktonhall, Coalburn Silver
2009: Arbroath Instrumental, Annan Town
2008: Campbeltown Brass, Johnstone
2007: St. Ronans, Granite City
2006: City of Discovery Brass, Barrhead Burgh
2005: Granite City Brass, Lochgelly
2004: Barrhead Burgh, Kilmarnock Concert Brass
2003: Newmilns & Galston, Arbroath Instrumental
2002: Croy Parish, Kirkintilloch Kelvin Brass
2001: Livingstone Brass, Tayport Instrumental
2000: Johnstone Silver, City of Discovery Brass
1999: Bon Accord Silver, Barrhead Burgh
1998: Tayport Instrumental, Annan Town
1997: Kilmarnock Concert Brass, Bathgate
1996: Longannet Colliery, Barrhead Burgh
1995: Tullis Russell Mills, Dalkeith and Monktonhall
---
Scottish bands at the Finals:
2010: 12th, 13th
2009: 10th, 11th
2008: 10th, 12th
2007: 12th, 13th
2006: 4th, 6th
2005: 6th, 15th
2004: 3rd, 10th
2003: 5th, 11th
2002: 8th, 16th
2001: 8th, 15th
2000: 4th, 9th
1999: 3rd, 10th
1998: 13th, 16th