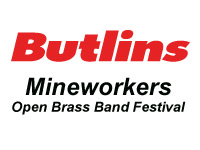 Fourth Section:
Crazy Horse Theatre
Saurday 21st
Commences: 9.30am

Adjudicators: Barry Thompson & Mark Walters
Test Piece: The Seasons (Philip Wilby)
First Prize: £2,000 plus Champions Banner
Second Prize: £1,000
Third Prize: £700
Fourth Prize: £500
NACOCDS Challenge Trophy for Highest Placed Mining Band
---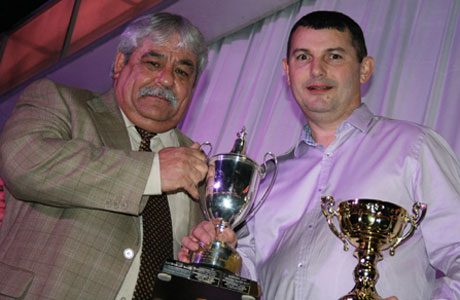 Dronfield double in 2011

One thing is for sure: Bandsmen will certainly know what Winter feels like in Skegness on the weekend.
Never mind the promise of a bright Spring, hot Summer and a balmy late Autumn to look forward too – January in Skeggy, with the wind blowing in from the North Sea can chill you to your bones.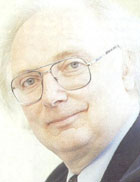 Just as well then that Philip Wilby's 'The Seasons', written in 1998, and commissioned by Ian Thompson in memory of his wife Myra, is such a warm hearted and uplifting work.

Elegance and joy

It may be brass monkey weather outside the Crazy Horse Theatre, but inside, bands will certainly enjoy performing a piece that is full of delicate craftsmanship, elegance and joy.
The opening movement evokes the 'turn of the leaf': The composer calls it, '...autumn through to an indoor winter', whilst the middle movement, 'Spring Waltz' is a lilting picture portrait of delicate emerging beauty.

The final section, 'High Summer' blazes in all its sun baked glory – all fanfares and bold colours – a celebration of nature's glory.
Musical enjoyment

It's not overtly difficult – but that was never the composer's aim.

This is about musical enjoyment – a chance to create something more than just a performance of technical cleanliness.
Well matched bands

Hopefully that will be the case with the 15 well matched bands, and Barry Thompson and Mark Walters may have a difficult separating out the best from the rest if they do. Let's hope so.
Seven of last year's contenders return once more, with two more that drop down from the Third Section following national relegation.

Dapper

Last year's winners Dronfield will be aiming to make it a hat-trick of Butlins wins in the Third Section this year, so the runners and riders are headed by last year's runner –up, Market Rasen RPC, under the direction of the ever dapper Alan Needham.

They came mighty close last year and should be confident of doing so again, whilst podium finisher Pleasley Colliery will also be looking for a repeat performance or even better under the direction of Keith Buxton.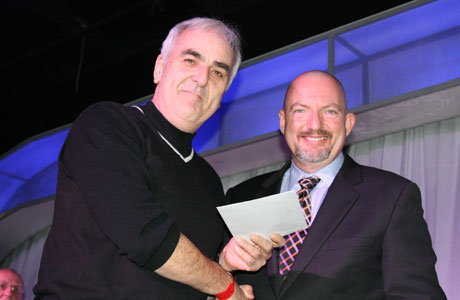 Dapper man - Can Alan Needham go one better this time around?
Gray & Gresswell

Banovallum return under Steve Ingham after benefitting from tuition from Russell Gray, as they look to improve on 4th place, whilst Whitwell Brass has engaged the services of Simon Gresswell, one of the most experienced top level tuba players in the banding world to lead them to a top six finish or better after last year's 7th place finish.
Fellow Midland rival Melton will also be looking to push on from last year's 8th place under the baton of the experienced Graham Sutton.
Climbers

Brian Draper leads Butlins regulars Bestwood Black Diamonds as they seek to climb up the results table from 10th place, whilst another Skeggy returnee, Kingsway Printers Cleethorpes will be looking to build on their good 2011 form.

They came 11th, but Steve Askew's used the experience to go on to qualify for the National Finals in Darlington.
Relegated

Two relegated bands in Maltby Miners Welfare and former champion Thoresby Colliery Youth will look to give their season an early kick start, whilst the North West duo of Coppull & Standish and Greenfield may be a good each way bet at the bookies under the direction of the talented Matt Stringer and Tom Haslam.
Yorkshire

Deepcar and Markham Main fly the White Rose flag of Yorkshire as they look to start their season with a contesting bang, whilst Royston Town is the sole London & Southern Counties representative as they look to give themselves a boost before the Area battle at Stevenage.
Finally, there is sure to be a warm welcome for Jayess Newbiggin Brass from the North of England as they make their Butlins debut under the baton of Andrew Griffiths.

Iwan Fox
---
Who will be celebrating with a Four Seasons pizza next door from the Yacht Club restaurant on Saturday evening then?
A difficult one to call, but if they play as well as they did last year, then Market Rasen could well be the band to beat. Coppull & Standish is a growing force in the North West and should be more than capable of pushing them all the way for the title, whilst Pleasley and Melton should be there or thereabouts too.
Greenfield could be a band to watch out, whilst Kingsway Printers Cleethorpes may just pip our dark horse of Jayess Newbiggin Brass.
4BR Prediction:

1. Market Rasen
2. Coppull & Standish
3. Pleasley Colliery Welfare
4. Melton
5. Greenfield
6. Kingsway Printers Cleethorpes
Dark Horse: Jayess Newbiggin Brass