Band of the Year:

And the 2011 winner is…


Brighouse & Rastrick

The double Yorkshire/Champion Band of Great Britain claims its first ever 4BR Band of the Year Award, with a fine 23.6% of the votes cast.

2011 saw them not only retain their titles at Bradford and London thanks to truly memorable performances, but they also claimed the Saddleworth Whit Friday honours, pushed themselves into the frame at Preston and the top six at the British Open, and had time to tour with the Unthanks folk group.
Those achievements proved to be enough to claim the 4BR award from European Champion Manger Musikklag (18.6%) and Cory (18.2%) in third.
Notable mentions for Brass Band Schoonhoven (16.4%) and Eikanger (11.8%), as well as Fodens, Black Dyke, Tredegar, ISB, Nord-Limburgse, Rijnmond and Tongwynlais Temperance amongst others.
---
Conductor of the Year:
And the 2011 winner is…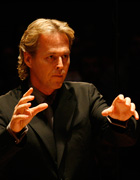 David King

An overwhelming winner, with 35.3% of the votes, the Australian takes the 4BR Award for the third time to add to his accolades of 2001 and 2003.

His inspired conducting led to Brighouse & Rastrick claiming another Yorkshire Area/National Championship double, as well as leading Eikanger Bjorsvik to the Norwegian National title.
There was a close scrap for second place, with Manger's Peter Sebastian Szilvay eventually coming out on top with 16.4%, ahead of Belgian conductor Ivan Meylemans who picked up 14.2%, Erik Janssen from the Netherlands with 13.8%, and Englishman David Johnson with 9.2%.

There were notable votes polled for Nicholas Childs, Robert Childs, Stephen Cobb, Richard Evans, James Holt, Dewi Griffiths, Ian Porthouse, Leigh Baker and Philip McCann amongst others.
---
Player of the Year:
And the 2011 winner is…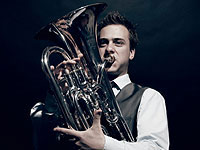 Glen Van Looy
The young Belgian euphonium superstar just pipped tuba virtuosi Les Neish to the prestigious individual award with 26.8% to 23.4% of the votes.
A series of outstanding contributions with various bands in the past year saw him win at last three high-profile 'Best Instrumentalist' Awards, whilst his new CD is already attracting rave reviews.
The immensely popular Norwegian bass trombonist Camilla Soderstrom Tveit gained 18.3%, whilst there were fine returns for Dewi Griffiths (10.7%) and Lucy Murphy (10.2%).

Notable mentions went to David Childs, Richard Marshall, Jens Lindemann, Glyn Williams, Derick Kane and Owen Farr amongst others.
---
CD/DVD of the Year:
And the 2011 winner is…



Only for You – The Music of Paul Lovatt-Cooper Vol - 2
Black Dyke
Conductor: Dr. Nicholas Childs
Doyen Recordings: DOYCD284

The PLC factor really kicked in this year with his second CD recording proving as popular as his first – and claiming a remarkable 33.4% of the votes cast.
The man with the knack of giving the listening public just what they want eased past the challenge of the DVD of the highlights of the 2011 European Championship which polled 15.6%, and the cracking, 'Under the Spell of Spain' by Superbrass which gained 14.9%.
The Dean Goffin 'Crusader' CD gained 11.4% with Foden's 'Patron's Choice Vol-4' CD gaining 6.6%, ahead of 'Legacy' by the ISB with 6.2%.

Notable mentions for the European Championship 2011 CD release; ISB 120; 'A History of Brass Bands' DVD; 'World Class Marches of the Salvation Army Vol-3'; 'Cory in Concert' amongst others.
---
Solo CD of the Year:

And the 2011 winner is…



Dreaming of the Masters
Jens Lindemann
Foden's Band
Conductor: James Gourlay
Doyen: DOYCD283
The magnificent Jens Lindemann claims the Solo CD Award, with 28.8% of the votes cast, thanks to his quite fantastic playing on a superb CD backed by Foden's Band.
It was more than enough to beat Steven Mead's highly enjoyable 'Fandango' into second place with 21.2%, with Foden's euphonium star Glyn Williams and his engaging 'The Lure of the Red Jacket' in third with 20.3%.
Excellent returns for Lito Fontana's superb 'When I Walk Alone' (12.1%) and Jim Hayes' 'Dial M for Midnight' which gained 7.6%.
Notable mentions for the latest releases by Les Neish and Glen Van Looy even though they were not issued in time to be nominated this year by 4BR, as well as Brett Baker and Steven Mead again.
---
Lower Section/Youth Band of the Year:
And the 2011 winner is…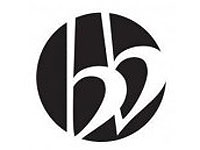 Bjorsvik Brass
Congratulations to Bjorsvik Brass who become the first European band to win the award with a magnificent 31.1% of the votes cast.

Their twin performances in winning the Norwegian National Championship and SIDDIS title certainly struck a chord to ensure they beat off the challenge of Carnoustie & District Youth Band (18.3%), City of Bradford (14.5%), Aldbourne (11.3%) and Brunel Brass (9.7%).
There were literally hundreds of other votes cast for bands – with notable mentions for M2, Smithills Schools, Besses Boys, Morecambe, Hammonds Saltaire the most prominent.
---
Newcomer of the Year:
And the 2011 winner is…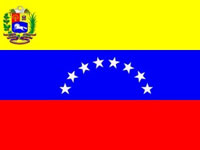 Venezuelen Brass Ensemble
It seems all those who heard them on their travels in 2011 made sure they cast a vote in their favour – and who can blame them?
Their stunning performances in the UK stood them out as a quite remarkable group of musicians led by an inspirational conductor.
As a result they gained 29.1% of the votes, ahead of the close battle for second place between Foden's new Solo & Quartet Competition (18.3%) and Brighouse & Rastrick and the Unthanks (18.1%).

There was also a fine return for the new venue for the National Finals at Cheltenham (13.4%) and the new brass band entertainment contest, 'Brass Factor' (8.1%).
Notable mentions came for Uni Brass, the ISB 120 celebrations and a host of young players.
---
Test Piece of the Year:
And the 2011 winner is…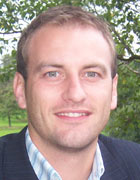 Breath of Souls
Paul Lovatt-Cooper
National Championships of Great Britain

PLC does it again – this time with a major test piece that certainly got everyone talking in 2011 before a note had been blown in anger at the Royal Albert Hall.
It may have had the 'Marmite effect', but a crushing 29.7% of the votes casts picked it as their winner, ahead of 'Old Licks Bluesed Up', by Torstein Aagaard-Nilsen (21.1%) and 'The Power of the Soul' by Maurice Hamers (18.5%).
There were fine returns for Simon Dobson's 'Symphony of Colours' (16.1%) and Oliver Waespi's 'Audivi Media Nocte' (13.7%).
Notable mentions for 'Music for Battle Creek', 'Red Priest', 'Variety of Skills' and 'Force of Destiny' amongst others.
---
Contest Performance of the Year:
And the 2011 winner is…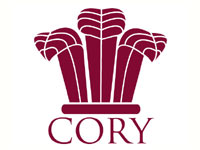 Cory
Red Priest (Philip Wilby)
Conductor: Dr Robert Childs
British Open Championship

Cory's crushing British Open victory came courtesy of this stunning performance of Philip Wilby's work – and as a result gained a resounding 28.2% of the votes cast.
It was up against remarkable company too – with Manger's superb European performance of 'Old Licks Bluesed Up' gaining 26.1% and Brighouse's memorable Bradford 'Paganini' gaining 21.1%.

Eikanger's 'Spiriti' at the Norwegian Championships gained 12.1% whilst Bjorsvik Brass polled 5.1% for their stunning rendition of 'Essence of Time' in Bergen.
Notable mentions for Foden's at the North West Area, Tredegar own choice selection at the Europeans, Black Dyke (twice) at the English National Championships amongst a host of others.