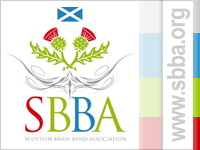 Saturday 10th March

Adjudicators: John Doyle & Jonathan Corry

Test Piece: English Folk Song Suite (Vaughan Williams)

Pre drawn:

Commences: 6.20pm
---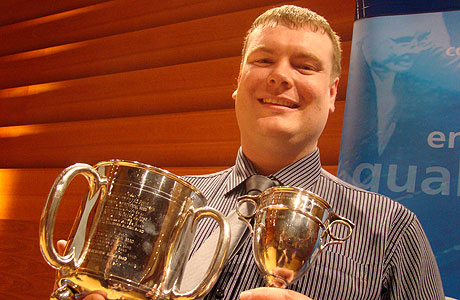 McTaggart Scott Loanhead took the 2011 honours

In this day and age it's a reason to celebrate when there is an increase in the number of competitors in any Area contest.

However, it seems the green shoots of long term planning and investment is certainly paying off in Scotland as this year there is whopping increase of over 50% in bands making it to the starting line up.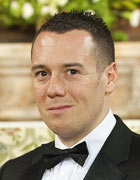 Hard graft and English

Whether Alex Salmond would entirely endorse the feeling that the set work 'English Folk Song Suite' might be something to do with that is an arguable point better left for a late night discussion in a Glenrothes bar, but you can't help but feel that a combination of a very playable set work and plenty of hard SBBA graft has paid off.

Two talents

It's also good to see two young, talented and very knowledgeable musicians have been given the task of adjudicating too in John Doyle and Jonathan Corry (right), who will be looking to send a brace of strong contenders to Cheltenham.

Scotland's record there at this level is nothing short of awful – with just the one contender actually making it to the stage last year. Green shoots take time to grow and mature – but it would be great if Scotland could start to boast a really strong National Finals contender or two at this level from now on.

No great form guide

There's not a great deal to go on in terms of early season form, but Bon Accord Silver 'B' and Richard Kidd will be keen to secure a swift return to the Third Section following relegation to the bottom tier last year.

Meanwhile, a very good 2nd place in their class at the Scottish Shield in September will have given Ian Milligan and Callander Brass a late 2011 boost of confidence to improve on last year's 5th place here.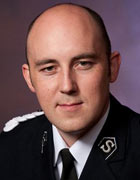 Bottom lift

Dundee Instrumental under John Tonner will be seeking to lift itself off the bottom of the table following 7th place in 2011, whilst Dunfermline Town under the baton of Andrew Shaw, will be looking to make a mark following their relegation from the Third Section.

After finishing one place below Dunfermline at the Borders Contest, Dysart Colliery will be aiming to up their game as they seek to claim a podium finish or better after a creditable 4th place last year, whilst it's great to see the return of Hawick Saxhorn for the first time since 2005, having earned an encouraging 13th place at the Borders Contest.

Impressive

Kingdom Brass 'B' is another band that is making it's debut this year and with the impressive New Zealander Bede Williams leading them will be a band to listen out for, whilst the talented Stuart Black will be keen to guide Penicuik Silver to a higher finish than last year's 6th following a disappointing result at the Borders contest in November.

Queensferry Community Brass under James Anderson will head to Glenrothes as one of the hot pre-contest favourites following a highly impressive 2011 which included 3rd here last year, whilst it will be a special day for the players and supporters of Tullis Russell Intermediate.

The inspirational Stevie Craig will be a very proud man as he takes to the stage with his band this year on what should prove to be a wonderful debut.

Chris Thomas
---
As for a winner?

It could be pretty close at the top for us but we see a straight fight between Queensferry Community Brass and Kingdom Brass B.

Bon Accord Silver 'B' will think will push them all the way, as will Dunfermline Town, Callender, Penicuik and Dundee Instrumental

Our dark horse is those great debutants of Tullis Russell Mills Intermediate.

4BR Prediction:

1. Kingdom Brass B
2. Queensferry Community Brass
3. Dunfermline Town
4. Callander Brass
5. Penicuik
6. Dundee Instrumental

Dark Horse: Tullis Russell Mills IntermediateI
---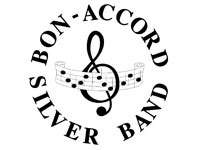 Bon Accord Silver B
Conductor: Richard Kidd
Last 16 Years:
2011: 11th in Third Section (R. Kidd) (rel)
2010: 6th (R. Kidd)
2009: 8th (B. Wallace)
2008: 4th (B. Wallace)
2007: 11th (B. Wallace)
2006: 2nd in Fourth Section (B. Wallace) (prom)
2005: 3rd (B. Wallace)
2004: 3rd (B. Wallace)
2003: 5th (B. Wallace)
2002: 3rd (B. Wallace)
2001: 4th (B. Wallace)
2000: 3rd (B. Wallace)
1999: 6th
1998: DNC
1997: 11th in Third Section (rel)
1996: Winners of Fourth Section (prom)
---
Callander Brass
Conductor: Ian Milligan

Last 16 Years:
2011: 5th (I. Milligan)

Debut in 2011
---
Dundee Instrumental (St. Margaret's)
Conductor: John Tonner

Last 16 Years:
2011: 7th (J. Tonner)
2010: 11th in Third Section (J. Tonner) (rel)
2009: 6th (J. Tonner)
2008: 9th (E. Tonner)
2007: 2nd in Fourth Section (J. Tonner) (prom)
2006: 7th (J. Tonner)
2005: 5th (J. Tonner)
2004: 5th (J. Tonner)
2003: 11th in Third Section (J. Tonner) (rel)
2002: 9th (J. Tonner)
2001: 2nd in Fourth Section (J. Tonner) (prom)
2000: 7th (F. Culross)
1999: 8th
1998: DNC
1997: DNC
1996: DNC
---
Dunfermline Town
Conductor: Andrew Shaw

Last 16 Years:
2011: 10th in Third Section (A. Shaw) (rel)
2010: 12th in Second Section (D. Neil) (rel)
2009: 2nd in Third Section (D. Neil) (prom)
2008: 5th (D. Neil)
2007: 5th (D. Neil)
2006: 5th (D. Neil)
2005: 9th (S. Duncan)
2004: Winners of Fourth Section (S. Duncan) (prom)
2003: 8th in Third Section (S. Duncan)
2002: 7th (S. Duncan)
2001: 11th (S. Duncan)
2000: 3rd (S. Duncan)
1999: 7th
1998: 5th
1997: 3rd
1996: 10th
---
Dysart Colliery
Conductor: Bruce Fraser
Last 16 Years:
2011: 4th (G. Lindsay)
2010: 6th (B. Sandall)
2009: DNC
2008: 9th (F. Culross)
2007: DNC
2006: DNC
2005: 9th (F. Culross)
2004: 11th (F. Culross)
2003: DNC
2002: DNC
2001: DNC
2000: DNC
1999: DNC
1998: DNC
1997: DNC
1996: DNC
---
Hawick Saxhorn
Conductor: Alan Fernie

Last 16 Years:
2011: DNC
2010: DNC
2009: DNC
2008: DNC
2007: DNC
2006: DNC
2005: DNC
2004: 9th (C. Kemp)
2003: DNC
2002: 8th (R. Hulme)
2001: 7th (C. Kemp)
2000: DNC
---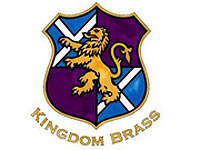 Kingdom Brass B
Conductor: Bede Williams

Last 16 Years:
Debut
---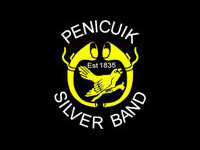 Penicuik Silver
Conductor: Stuart Black

Last 16 Years:
2011: 6th (S. Black)
2010: 4th (D. McAuley)
2009: 3rd (A. Knox)
2008: 4th (T. Johns)
2007: 6th (T. Johns)
2006: 4th (F. Culross)
2005: 7th (F. Culross)
2004: 7th (I. Fleming)
2003: 3rd (J. Chamberlain)
2002: 4th (S. Duncan)
2001: 3rd (S. Duncan)
2000: 4th (S. Duncan)
1999: 5th
1998: 6th
1997: 5th
1996: 5th
---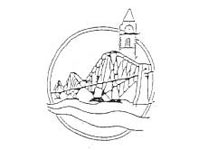 Queensferry Community
Conductor: James Anderson
Last 16 Years:
2011: 3rd (J. Anderson)
2010: 5th (J. Anderson)
2009: 5th (J. Anderson)
2008: 7th (J. Anderson)
2007: 4th (J. Anderson)
2006: 3rd (J. Anderson)
2005: 4th (J. Anderson)
2004: 10th (J. Anderson)
2003: 4th (J. Anderson)
2002: DNC
2001: DNC
2000: DNC
1999: DNC
1998: DNC
1997: DNC
1996: DNC
---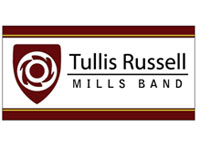 Tullis Russell Intermediate
Conductor: Steven Craig

Last 16 Years:
Debut
---
Past Qualifiers:

2011: McTaggart Scott Loanhead, Tayport Instrumental
2010: Dumfries Town, Langholm Town
2009: Peebles Burgh, Brass Sounds Inverclyde
2008: Renfrew Burgh, Irvine & Dreghorn Brass
2007: Buckhaven & Methil, Dundee Instrumental
2006: Turriff Silver, Bon Accord Silver B
2005: Broxburn Silver, Coalburn Silver
2004: Dunfermline Town, Newland Concert Brass
2003: Dumfries Town, Peebles Burgh
2002: Lochgelly, Jedforest Instrumental
2001: Arbroath Instrumental, Dundee Instrumental
2000: Clydebank Burgh, North Ayrshire Band
1999: St. Ronan's Silver, Kirkintilloch Kelvin Brass
1998: St. David's Brass, Fauldhouse Miners Brass
1997: City of Discovery Brass, Buckhaven and Methil
1996: Bon Accord Silver B, Turriff Silver
1995: Whitburn Burgh Juniors, Stranraer Youth
---
Scottish bands at the Finals:

2011: 10th, (no second band attended)
2010: 11th, 19th
2009: 14th, 18th
2008: 5th, 11th
2007: 11th, 20th
2006: 18th, 21st
2005: 7th, 9th
2004: 14th, 21st
2003: 18th, 19th
2002: 8th, 13th
2001: 16th, 17th
2000: 7th, 9th
1999: 5th, 13th
1998: 6th, 11th