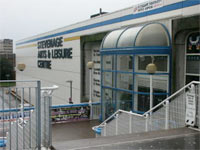 Saturday 17th March
Adjudicator: Kevin Wadsworth

Test Piece: Olympus (Philip Harper)
Gordon Craig Theatre

Draw: 9.00am
Commences: 10.00am
---
Surprisingly, there isn't a great deal of competitive form to look at with the 15 bands that line up in the Third Section on Saturday morning.

Perhaps, like the majority of Londoners, they are just fed up with anything to do with the forthcoming Olympic Games – although you can be guaranteed that punters wishing to bag a ticket for this one in the Gordon Craig Theatre won't have problems with over-subscribed sponsors seat allocations.

Sandals

It would be a great pity if there wasn't at least a healthy crowd in to listen to Philip Harper's colourful historical epic of a time when Olympians wore nothing but sandals and a well placed jockstrap in their bid to claim a gold medal.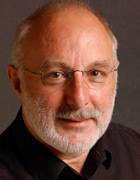 'Olympus' has been a good choice for the competitive aspirations– and Kevin Wadsworth (below right) knows the piece well too, having judged it in Blackpool a few weeks back.

MDs who took note of his remarks there will also know that he has very clear views on how it should be approached.

Those who opt for the steroid enhanced gung-ho approach will find themselves quickly consigned to the also-rans.

Relay teams

Whoever gets the nod (and only the gold and silver medallists will get through to Cheltenham) has a pretty decent record to maintain, although last year's qualifiers fell away like British relay teams in ending in 12th and 15th.

Battle

Appropriately enough the list of contenders starts with Battle, who showed that they had made the step up in class by coming 4th on their debuts last year after posting two successive victories in the Fourth Section.

They could find themselves in another battle to get to Cheltenham on that form.

Brighton & Hove City didn't make it to the starting line last year and has hopefully returned in decent shape to mount a lasting challenge under Matt Hackett's direction, whilst Cold Ash Brass makes a fifth Area appearance looking to push on from last year's 9th place.

Evocative

The evocative banding name of Crystal Palace will also be looking to build on their solid showing 12 months ago when they came 7th following their relegation, whilst Epping Forest will also seek to make an immediate impression after they dropped through the trap door after a seven year tenure in the Third Section.

Hangleton will surely be one of the fancied runners after they claimed a qualification berth as runner up last year to end in 15th place at Cheltenham.

An improving band they should be confident of making another trip down the M4.

Impressive

So too Harwich RBL, who posted a fine 7th place in Cheltenham in the Fourth Section final.

They also gained promotion on the back of four years of increasingly impressive results here.

Hemel Hempstead posted a solid 8th place at Butlins early in the season and will look to push on from there, as will Hitchin Town who came 14th at Skegness but has just fallen away here in the last three years, coming 10th last time out.

Confident

Jubilee Brass (Oxford) will be looking to gain a good result if they are to avoid any possibility of being drawn into relegation trouble, whilst LGB Brass will look to build on a confident showing against high class opposition at the Dover contest as the Fourth Section champion makes its Third Section return.

Olney Town (Stantonbury) should be looking to make a mark following their relegation, whilst Tadley Concert has been making solid progress since being promoted from the Fourth Section in 2009.

Remarkable

Meanwhile, both Wantage Silver B and Watford have quite remarkable records to maintain.

Wantage has posted ever improving results since 2004, coming 5th last year, whilst Watford has done the same since 2007, coming 6th last time out.

If they carry that from on they could well be looking for B&B in Cheltenham later in the year.

Iwan Fox
---
As for a winner?
Whoever can capture that sense of Olympian spirit will be in with a real chance of success, and we think that could well be Wantage Silver B, with Hemel Hempstead close behind.

We opt for Hitchin, Hangleton, Crystal Palace and Battle Town to push them all the way, with our dark horse of Watford.

4BR Prediction:

1. Wantage Silver B
2. Hemel Hempstead
3. Hitchin
4. Hangleton
5. Crystal Palace
6. Battle Town

Dark Horse: Watford
---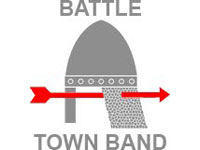 Battle Town
Conductor: Jon Penton

Last 16 Years:
2011: 4th (J. Penton)
2010: Winners of Fourth Section (J. Penton) (prom)
2009: Winners (J. Penton)
2008: 9th (J. Penton)
2007: 12th (J.Penton)
2006: 7th (J. Penton)
2005: 10th (J. Penton)
2004: 4th (J. Penton)
2003: DNC
2002: DNC
2001: DNC
2000: DNC
---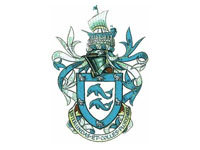 Brighton & Hove City Brass
Conductor: Matt Hackett

Last 16 Years:
2011: DNC
2010: 16th in Second Section (M. Hackett) (rel)
2009: 15th (M. Hackett)
2008: 3rd in Third Section (M. Hackett) (prom)
2007: 8th (M. Hackett)
2006: 8th in Second Section (J. Williams) (rel)
2005: 12th (C. Aberg)
2004: 13th (E. Flood)
2003: 3rd (E. Flood)
2002: 7th (E. Flood)
2001: 8th (E. Flood)
2000: 11th in First Section (E. Flood) (rel)
1999: 12th
1998: 12th
1997: Winners of Second Section (prom)
1996: 10th in Third Section (prom)
---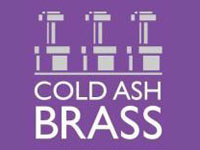 Cold Ash Brass
Conductor: R. Middlebrook

Last 16 Years:
2011: 9th (S. Sizeland)
2010: 8th in Fourth Section (S. Sizeland) (prom)
2009: 9th (M. Clark)
2008: 3rd (M. Clark)
---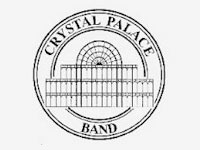 Crystal Palace
Conductor: Mike Gray

Last 16 Years:
2011: 7th (M. Gray)
2010: 17th in Second Section (M. Gray) (rel)
2009: 13th (M. Gray)
2008: DNC
2007: 16th in First Section (M. Gray) (rel)
2006: 15th (M. Gray)
2005: 4th in Second Section (prom) (M. Gray)
2004: 4th (M. Gray)
2003: 7th (M. Gray)
2002: 12th (M. Gray)
2001: 13th (M. Gray)
2000: 9th (M. Gray)
1999: 3rd
1998: 3rd in Third Section (prom)
1997: 5th in Third Section
1996: 4th in Third Section
---
Epping Forest
Conductor: D. Desmond

Last 16 Years:
2011: 17th in Second Section (D. Desmond) (rel)
2010: 15th (D. Desmond)
2009: 10th (M. Easener)
2008: 6th (M. Easener)
2007: 11th (M. Easener)
2006: 4th (M. Easener)
2005: 6th (M. Easener)
2004: 16th in First Section (M. Easener) (rel)
2003: 13th (M. Easener)
2002: 12th
2001: 10th
2000: 14th
1999: 6th in Second Section (prom)
1998: 4th
1997: 4th in Third Section (prom)
1996: 9th
---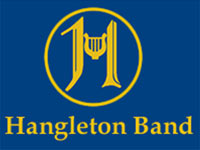 Hangleton
Conductor: R. Baker

Last 16 Years:
2011: 2nd (R. Baker)
2010: 9th (R. Baker)
2009: 10th (M. Pollard)
2008: 2nd (M. Pollard)
2007: 12th (M. Pollard)
2006: 6th (J. Williams)
2005: 7th (J. Williams)
2004: 14th (C. Nonoo)
2003: 13th (C. Nonoo)
2002: 8th in Fourth Section (C. Nonoo) (prom)
2001: 11th (C. Nonoo)
2000: 11th (C. Nonoo)
1999: DNC
1998: DNC
1997: DNC
1996: DNC
---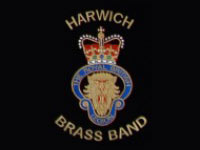 Harwich RBL
Conductor: A. Sanders

Last 16 Years:
2011: 2nd in Fourth Section (A. Sanders) (prom)
2010: 4th (A. Sanders)
2009: 5th (A. Sanders)
2008: 13th (A. Sanders)
2007: 9th (A. Sanders)
2006: 5th (A. Sanders)
---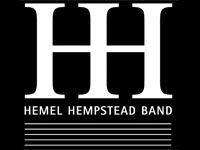 Hemel Hempstead
Conductor: R. Newton

Last 16 Years:
2011: 8th (S. Klein)
2010: 10th (D. Klein)
2009: 4th in Fourth Section (G. Weeks) (prom)
2008: Winners (G. Weeks)
2007: DNC
2006: 13th in Third Section (G.Weeks) (rel)
2005: 17th (G. Weeks)
2004: 8th in Fourth Section (G. Weeks) (prom)
2003: 7th (G. Weeks)
2002: 7th (G. Weeks)
2001: 25th (G. Weeks)
2000: DNC
1999: DNC
1998: DNC
1997: N/K
1996: DNC
---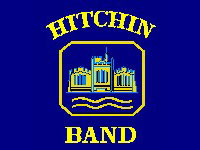 Hitchin
Conductor: C. Patterson

Last 16 Years:
2011: 10th (C. Patterson)
2010: 6th (C. Patterson)
2009: 5th (C. Patterson)
2008: 9th (M. Hurrell)
2007: 15th in Second Section (I Graves) (rel)
2006: 14th (I. Graves)
2005: 2nd in Third Section (M. Hurrell) (prom)
2004: 10th (G. Carney)
2003: 5th (G. Carney)
2002: 7th (G. Carney)
2001: 9th (G. Carney)
2000: 13th in Second Section (G. Carney) (rel)
1999: 15th (G. Carney)
1998: 9th (G. Carney)
1997: 10th (B. Rumford)
1996: 14th in First Section (A. Widger) (rel)
---
Jubilee Brass (Oxford)
Conductor: C. Sadler

Last 16 Years:
2011: 13th (C. Sadler)
2010: 8th (C. Sadler)
2009: 3rd in Fourth Section (C. Sadler) (prom)
2008: 7th (C. Sadler)
2007: 4th (C. Sadler)
2006: 19th (C. Sadler)
2005: 16th in Third Section (K. Membury) (rel)
2004: 11th (K. Membury)
2003: 16th (K. Membury)
2002: 3rd in Fourth Section (K. Membury) (prom)
2001: 22nd (K. Membury)
2000: 6th (K. Membury)
1999: DNC
1998: DNC
1997: DNC
1996: DNC
---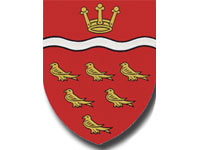 LGB Brass
Conductor: I. Stewart

Last 16 Years:
2011: Winners of Furth Section (I. Stewart) (prom)
2010: 2nd (I. Stewart)
2009: 15th in Third Section (I. Stewart) (rel)
2008: 15th (I. Stewart)
2007: 14th (I. Stewart)
2006: 2nd (I. Stewart)
---
Olney Town Band (Stantonbury Brass)
Conductor: E. Keeley

Last 16 Years:
2011: 16th in Second Section (E. Keeley)
2010: =8th (A. Jenkin)
2009: 17th (A. Jenkin)
2008: 4th in Third Section (A. Jenkin) (prom)
2007: 6th (A. Jenkin)
2006: 7th (A. Jenkin)
2005: 8th (A. Jenkin)
2004: 7th (A. Jenkin)
2003: 6th (A. Jenkin)
2002: 11th (A. Jenkin)
2001: 4th (A. Jenkin)
2000: 16th in Second Section (A. Jenkin) (rel)
1999: 13th
1998: 8th in Second Section
1997: N/K
1996: Winners of Third Section
---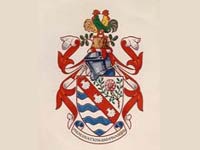 Tadley Concert Brass
Conductor: P. Chapman

Last 16 Years:
2011: 11th (P. Chapman)
2010: 14th (P. Chapman)
2009: 7th (P. Chapman)
2008: 2nd in Fourth Section (P. Chapman) (prom)
2007: 6th (P. Chapman)
2006: 12th (P. Chapman)
2005: 11th (P. Chapman)
2004: 11th (P. Chapman)
2003: 12th (P. Chapman)
2002: 16th (P. Chapman)
2001: DNC
2000: DNC
1999: DNC
1998: DNC
1997: N/K
1996: DNC
---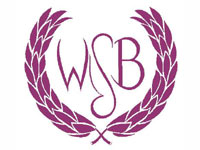 Wantage Silver B
Conductor: D. Dullforce

Last 16 Years:
2011: 5th (D. Dullforce)
2010: 7th (D. Dullforce)
2009: 2nd in Fourth Section (D. Dullforce) (prom)
2008: 4th (D. Dulforce)
2007: 8th (D. Dullforce)
2006: 13th (D. Dullforce)
2005: 17th (P. Uzzell)
2004: 21st (P. Uzzell)
2003: 11th (D. Dullforce)
2002: DNC
2001: DNC
2000: DNC
1999: DNC
1998: DNC
1997: N/K
1996: DNC
---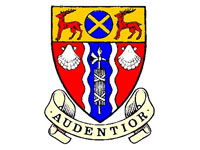 Watford
Conductor: Ian Graves

Last 16 Years:
2011: 6th (R. Graves)
2010: 11th (R. Graves)
2009: 13th (R. Graves)
2008: 5th in Fourth Section (R. Graves) (prom).
2007: 11th (M. France)
2006: 4th (M. France)
2005: 19th (M. France)
2004: 19th (M. France)
2003: DNC
2002: DNC
2001: DNC
---
Past Qualifiers:

2011: BAE Systems, Hangleton
2010: Fulham Brass, Betteshanger Welfare Brass
2009: St Sebastian Wokingham, Hungerford Town
2008: Littleport Brass, Hangleton, Brighton and Hove City
2007: Epsom and Ewell, Thundersley
2006: Norfolk Wherry Brass, LBG
2005: Jersey Premier Brass, Hitchin, St. Sebastian Wokingham
2004: Sandhurst Silver, Chinnor and Littleport Brass
2003: Ware Brass, Fulbourn and Teversham, Sandhurst Silver
2002: Castleton Brass, Yiewsley and West Drayton
2001: Cantium Brass, Becontree Brass
2000: Stonesfield Silver, Cantium Brass
1999: Woking, Marconi
1998: Brent Brass, Broseley Brass
1997: Littleport Brass, Chichester City
1996: Stantonbury, Chinnor, Cawston
1995: Fairlop Brass, Cawston
---
London bands at the Finals:

2011: 12th, 15th
2010: 7th, 8th
2009: 11th, 17th
2008: 11th, 12th, 13th
2007: 8th, 15th
2006: 9th, 12th
2005: 1st, 13th, 17th
2004: 7th, 15th
2003: 5th, 18th, 20th
2002: 9th, 13th
2001: 7th, 11th
2000: 5th, 11th
1999: 6th, 8th
1998: 2nd, 5th