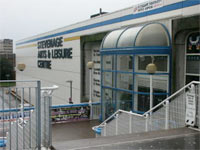 Sunday March 18th
Adjudicator: Kevin Wadsworth

Test Piece: Cross Patonce (Goff Richards)

Draw: 10.00am
Commences: Starts at 12.00am
---
Sunday's action in the Main Hall will see 17 bands tackle what has become the bête noire test piece of this year's qualifiers – 'Cross Patonce' by Goff Richards.

How these contenders for Cheltenham will handle its demanding technical and musical challenges will be a task for the experienced Kevin Wadsworth (right) to decide – and he may have a lot to ponder in the box if the evidence of the struggles encountered so far up and down the country are anything to go by.

Forensic

The bands themselves won't be left in any doubt about the outcome come the results though, as Kevin's forensic explanations are crystal clear. You may not agree with his findings, but you can't argue that he doesn't know his stuff.

The fiendish euphonium opening is the first trap to overcome if bands are to settle into a possible qualification performance, although MDs should take heed of the potential pitfalls that arise with the use of misplaced dynamics and ill advised tempos.

The beautiful lyrical middle movement will give confident soloists the chance to shine, but finding the right sense of light-hearted joyfulness in the final section may be the most difficult task of all in terms of style.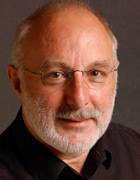 Gold Cup tip

Get them all right and a place in the starting stalls at Cheltenham awaits – although get them wrong and a band's chances could come crashing down quicker than the 4BR editor's recent ill advised tip in the Gold Cup.

The bands that do make it to the Finals have a solid record to maintain, with last year's qualifiers ending 4th, 9th and 14th. The region has managed to get at least one band into the top six in the last three years.

Runners

BAE Systems head the runners, fresh from their fine victory in the Third Section last year, which saw them come a solid 12th at Cheltenham.

Four years of ever improving results bode well for a possible dark horse.

Ever improving

Following their 2001 promotion, Betteshanger Colliery will be looking to push on from an encouraging performance at the Dover contest where they came =9th, whilst Chalgrove will look to build on their determined 9th place at Butlins as they look to carry on a remarkable contest record which has seen them posting ever improving results here since 2004.

Colchester has just fallen away in the last three years and will look to bounce back to avoid being drawn into any potential relegation threat, whilst Denham Hendon Brass fell to 10th last year but will be confident of building on a decent return at the Leicester contest where they came 5th.

Tough life

Epson & Ewell was runner up in 2008 but found life tough in the First Section and fell through the relegation trap door to return this year, whilst Fulham posted a decent 10th place at Butlins, so the 2010 Third Section winners should have it in them to move up the results after coming 13th last time out.

Grimsdyke found their feet last year following their relegation to end 9th, so will look to hit the form that saw them come 3rd in 2008, whilst the improving Hungerford should be confident of posting another top six finish or better.

Short price

One of the short priced favourites is sure to be Littleport after Nigel Bramley's band claimed their second successive 4th place finish last year and won the Leicester contest.

Meanwhile, Northfleet will have attracted numerous backers after coming runner up then going on to come 14th at Cheltenham.

They were a little off the pace at Butlins in 13th, but they should be in the mix if they have recovered their form and confidence.

Push and build

St Sebastian Wokingham will be looking to push towards the top after they secured a brace of midfield finishes in the last two years, whilst St Albans will be looking to carry on their rebuilding following relegation and a lowly 16th place finish at Skegness.

John Ward will surely bring his top level experience to bear at Thundersley Brass, as the defending champion seeks to make it a double triumph.

8th place at Butlins showed that they are perhaps just getting into the right type of form to do just that.

Upturns

Andy Austin will also bring his years of Championship experience to aid Tilbury, as they look to banish any potential relegation threats, whilst Philip Littlemore heads the challenge of Ware Brass as they seek to push into the top six after last year's solid 7th place.

That just leaves Waterbeach Brass, who will certainly be looking for an upturn in contesting fortunes after a disappointing 18th place last year and a lowly 19th at Butlins earlier in the season.

Iwan Fox
---
As for a winner?
Another hard one to call, but we are going to put our necks on the line with Thundersley and Northfleet Brass to make it to Cheltenham, closely followed by the heel snapping pack of Littleport, BAE Systems, Hungerford and Fulham.

Our dark horse is Ware Brass.

4BR Prediction:

1. Thundersley Brass
2. Northfleet Brass
3. Littleport
4. BAE Systems
5. Hungerford
6. Fulham

Dark Horse: Ware Brass
---
BAE Systems
Conductor: Kevin Woodger

Last 16 Years:
2011: Winners of Third Section (K. Woodger) (prom)
2010: 5th (K. Woodger)
2009: 9th (K. Woodger)
2008: 14th (K. Woodger)
2007: 4th (K Woodger)
2006: DNC
2005: DNC (rel)
2004: 11th in Second Section (K. Woodger)
2003: 6th (K. Woodger)
2002: 10th
2001: 9th
2000: 6th in Third Section (prom)
1999: 2nd
1998: 4th
1997: N/K
1996: 11th
---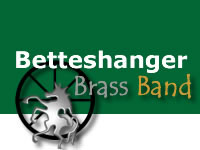 Betteshanger Welfare
Conductor: S.McIntyre

Last 16 Years:
2011: 8th (D. Cutting)
2010: 2nd in Third Section (D. Cutting) (prom)
2009: 6th (D. Cutting)
2008: DNC
2007: 14th (T. Vinall)
2006: 5th (D. Burridge)
2005: 8th (D. Burridge)
2004: 6th (D. Burridge)
2003: 14th (D. Burridge)
2002: 16th in First Section (K. Dennison) (rel)
2001: 8th (K. Dennison)
2000: 13th (G. Harvey)
1999: 11th
1998: 8th
1997: N/K
1996: 3rd
---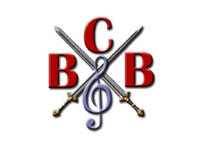 Chalgrove
Conductor: Terry Brotherhood

Last 16 Years:
2011: 3rd in Third Section (T. Brotherhood) (prom)
2010: 4th (T. Brotherhood)
2009: 8th (M. Pegram)
2008: 13th (M. Pegram)
2007: Winners Fourth Section (M. Pegram) (prom)
2006: 8th (M. Pegram)
2005: 13th (I. Young)
2004: 14th (S. Sizeland)
2003: 8th (S. Sizeland)
2002: 6th (M. Fricker)
2001: 26th (N. Hall)
2000: 4th (N. Hall)
1999: 17th
1998: DNC
1997: DNC
1996: DNC
---
Colchester
Conductor: P. Ivey

Last 16 Years:
2011: 14th (P. Ivey)
2010: =8th (P. Ivey)
2009: 7th (M. Easener)
2008: DNC
2007: DNC
2006: 16th in First Section (M. Easener) (rel)
2005: 9th (M. Easton)
2004: 10th (B. Reader)
2003: 11th (B. Reader)
2002: 12th Championship (T. Davey) (rel)
2001: 7th (P. Fensom) (prom)
2000: 3rd (R. Howard)
1999: 6th
1998: 10th Championship (rel)
1997: N/K
1996: Winners 1st Section
---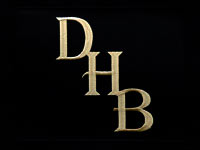 Denham Hendon Brass
Conductor: G. Davies

Last 16 Years:
2011: 10th (G. Davies)
2010: 14th in First Section (G. Davies) (rel)
2009: 11th (G. Davies)
2008: 15th (G. Davies)
2007: 7th (G. Davies)
2006: 2nd in Second Section (G. Davies) (prom)
2005: 15th in First Section (G. Davies) (rel)
2004: 15th (G. Davies)
2003: 6th (G. Davies)
2002: 15th (P. Cox)
2001: 11th in Championship Section (D. Richards) (rel)
2000: 10th (N/K)
1999: 8th in First Section (prom)
1998: 4th
1997: 3rd
1996: 8th in Championship Section (rel)
---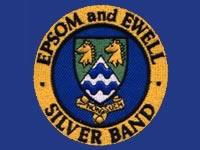 Epsom and Ewell Silver
Conductor: J. Smith

Last 16 Years:
2011: 13th in First Section (T. Howard) (rel)
2010: 15th (T. Howard)
2009: 15th (T. Howard)
2008: 2nd in Second Section (E. Howard) (prom)
2007: Winners of Third Section (E. Howard) (prom)
2006: 4th (E. Howard)
2005: 6th (E. Howard)
2004: 12th (E. Howard)
2003: 16th in Second Section (M. Winter) (rel)
2002: DNC
2001: 11th (E. Meuir)
2000: 7th (D. Richards)
1999: 10th
1998: 14th in First Section (rel)
1997: N/K
1996: 7th
---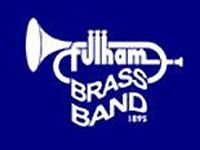 Fulham Brass
Conductor: S. Jones

Last 16 Years:
2011: 13th (S. Jones)
2010: Winners of Third Section (S. Jones) (prom)
2009: 4th (S. Jones)
2008: 10th (S. Jones)
2007: 11th (P. McLaughlin)
2006: 5th (P. McLaughlin)
2005: 3rd in Fourth Section (P. McLaughlin) (prom)
2004: 3rd (P. McLaughlin)
2003: 5th (P. McLaughlin)
2002: 21st (W. Elsom)
2001: 19th (K. Forsyth)
2000: 17th (K. Forsyth)
1999: DNC
1998: DNC
1997: N/K
1996: 15th
---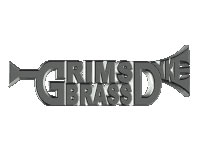 Grimsdyke Brass
Conductor: S. Broughall

Last 16 Years:
2011: 9th (S. Broughall)
2010: 16th in First Section (S. Broughall) (rel)
2009: 16th (S. Broughall)
2008: 3rd in Second Section (S. Broughall) (prom)
2007: 7th (S. Broughall)
2006: 9th (S. Broughall)
2005: 5th (S. Broughall)
2004: 4th (S. Broughall)
2003: Withdrew (K. Ransom) (rel)
2002: DIS
2001: 7th (K. Ransom)
2000: 6th (K. Ransom)
1999: 9th
1998: 16th in First Section (rel)
1997: N/K
1996: 5th
---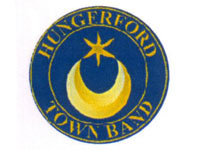 Hungerford Town
Conductor: Tim Crouter

Last 16 Years:
2011: 6th (T. Crouter)
2010: 3rd in Third Section (T. Crouter) (prom)
2009: 2nd (T. Crouter)
2008: 12th (T. Crouter)
2007: 3rd in Fourth Section (T. Crouter) (prom)
2006: 3rd (T. Crouter)
2005: 14th in Third Section (T. Crouter) (rel)
2004: 16th (T. Crouter)
2003: 9th (T. Crouter)
2002: 2nd in Fourth Section (prom)
2001: 12th
2000: 7th
1999: 15th
1998: DNC
1997: DNC
1996: 20th
---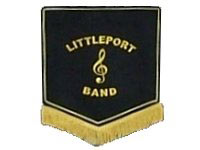 Littleport Brass
Conductor: Nigel Bramley

Last 16 Years:
2011: 4th (N. Bramley)
2010: 4th (N. Bramley)
2009: 9th (N. Bramley)
2008: Winners of Third Section (N. Bramley) (prom)
2007: 3rd (N. Bramley)
2006: 12th (P. Mead)
2005: DNC (rel)
2004: 3rd (J. Hammond)
2003: 10th (J. Hammond)
2002: 13th
2001: 12th in Second Section (rel)
2000: 11th
1999: 7th
1998: 7th
1997: Winners of Third Section (prom)
1996: 16th
---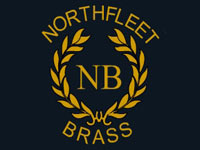 Northfleet Brass
Conductor: Melvin White

Last 16 Years:
2011: 2nd (M. White)
2010: 13th (M. White)
2009: 10th in First Section (A. Austin) (rel)
2008: 14th (A. Austin)
2007: 12th (A. Caldon)
2006: 12th in Championship Section (A. Caldon) (rel)
2005: 6th (D. Lewis)
2004: 2nd in First Section (D. Lewis) (prom)
2003: 5th (D. Lewis)
2002: Winners of Second Section (prom)
2001: 17th in First Section (rel)
2000: 12th
1999: 4th in Second Section (prom)
1998: 3rd
1997: 6th
1996: 9th
---
St. Sebastian's Wokingham
Conductor: L. Woodward

Last 16 Years:
2011: 11th (L. Woodward)
2010: 12th (J. Kelloway)
2009: Winners of Third Section (L. Woodward) (prom)
2008: 5th (A. Porter)
2007: 10th (A. Porter)
2006: 10th (D. Richards)
2005: 3rd (D. Richards)
2004: 9th (B. Gentry)
2003: 11th (B. Gentry)
2002: 6th (B. Gentry)
2001: 15th (B. Gentry)
2000: 2nd in Fourth Section (B. Gentry) (prom)
1999: 2nd
1998: DNC
1997: DNC
1996: 19th
---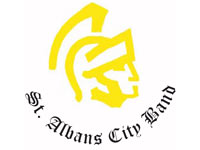 St. Albans City
Conductor: P. Littlemore
Last 16 Years:
2011: 15th in First Section (P. Littlemore) (rel)
2010: 13th (P. Littlemore)
2009: 13th (D. Shead)
2008: 3rd (D. Shead)
2007: 13th (S. Garman)
2006: 11th (S. Garman)
2005: 17th (S. Garman)
2004: 2nd in Second Section (S. Garman) (prom)
2003: 9th (S. Garman)
2002: 5th in Third Section (W. Rumford) (prom)
2001: 8th (W. Rumford)
2000: 13th in Fourth Section (W. Rumford) (prom)
1999: 3rd in Fourth Section
1998: 8th
1997: N/K
1996: 10th
---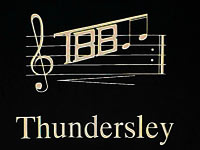 Thundersley
Conductor: John Ward

Last 16 Years:
2011: Winners (S. Tighe)
2010: 11th (R. Morris)
2009: 12th (R. Morris)
2008: 4th (R. Morris)
2007: 2nd in Third Section (K. Schroeder) (prom)
2006: Winners of Fourth Section (K. Schroeder) (prom)
2005: 9th (K. Schroeder)
2004: 7th (K. Schroeder)
2003: Disqualified (K. Schroeder)
2002: 14th (D. Hirst)
2001: 14th (D. Hirst)
2000: 23rd (K. Nice)
1999: 25th
1998: 3rd
1997: N/K
1996: 17th
---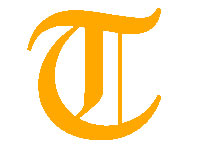 Tilbury
Conductor: Andy Austin

Last 16 Years:
2011: 12th (A. Duguid)
2010: 7th (A. Duguid)
2009: 14th (A. Duguid)
2008: 11th (D. Lewis)
2007: 3rd (R. Nunnery)
2006: 7th (R. Nunnery)
2005: 10th (R. Nunnery)
2004: 14th in First Section (R. Nunnery) (rel)
2003: Withdrew
2002: 10th
2001: Winners of Second Section (prom)
2000: 4th
1999: 13th in First Section (rel)
1998: 15th
1997: N/K
1996: 6th
---
Ware Brass
Conductor: Phillip Littlemore

Last 16 Years:
2011: 7th (P. Littlemore)
2010: 10th (P. Littlemore)
2009: 6th (P. Littlemore)
2008: 10th (P. Littlemore)
2007: 9th (P. Littlemore)
2006: 11th (K. Durbin)
2005: 11th (K. Durbin)
2004: 5th (K. Durbin)
2003: Winners of Third Section (K. Durbin) (prom)
2002: 4th in Fourth Section (K. Durbin) (prom)
2001: 3rd (K. Durbin)
2000: 18th (K. Durbin)
1999: 16th in Third Section (rel)
1998: DNC
1997: N/K
1996: 9th
---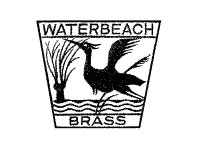 Waterbeach Brass
Conductor: D. Minchin

Last 16 Years:
2011: 18th (J. Utting)
2010: 5th (J. Utting)
2009: 3rd in Third Section (J. Utting) (prom)
2008: 7th (J. Utting)
2007: 9th (J. Utting)
2006: 2nd in Fourth Section (J.Utting) (prom)
2005: 4th (J. Utting)
2004: Winners of Fourth Section (J. Utting)
2003: DNC
2002: 15th (C. Bell)
2001: 5th (C. Bell)
2000: 12th (P. Mead)
1999: DNC
1998: DNC
1997: N/K
1996: DNC
---
Past Qualifiers:

2011: Thundersley, Northfleet, Becontree Brass
2010: East London Brass, Becontree Brass, Alder Valley Brass
2009: East London Brass, Yiewsley & West Drayton
2008: Alder Valley, Epsom & Ewell Silver
2007: Egham, Cawston
2006: Jersey Premier Brass, Denham Hendon Brass
2005: Sandhurst Silver, Horsham Borough
2004: Becontree Brass, St Albans City
2003: Wantage Silver, Broseley Brass, Brighton Silver
2002: Northfleet Brass, Becontree Brass
2001: Tilbury, Stonesfield Silver
2000: City of Cambridge, Chichester City
1999: Thames, Egham Band
1998: Welwyn Garden, Fairlop Brass
1997: Brighton Silver, Fairlop Brass
1996: Hanwell, Haverhill Silver
1995: Soham Comrades, Hatfields of Colchester
---
London bands at the Finals:

2011: 4th, 9th, 14th
2010: 5th, 7th, 10th
2009: 5th, 12th
2008: 11th, 16th
2007: 11th, 14th
2006: 8th, 13th
2005: 5th, 10th
2004: 5th, 15th
2003: 9th, 10th, 13th
2002: 11th, 13th
2001: 10th, 14th
2000: 8th, 16th
1999: 14th, 17th
1998: 7th, 12th