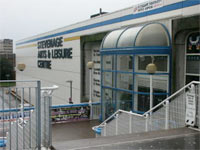 Sunday 18th March
Adjudicator: Frank Renton

Test Piece: The Devil and the Deep Blue Sea (Derek Bourgeois)
Gordon Craig Theatre

Draw: 1.45pm
Commences: Starts after First Section results

---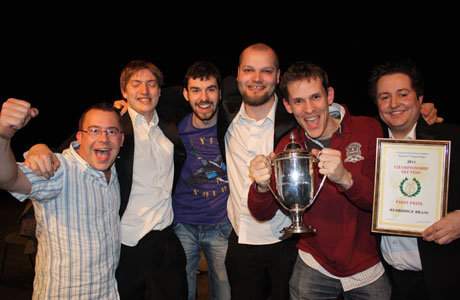 Can Redbridge be crowned champions once more?

There appears to be only one question on everyone's lips before a note is blown in anger in the Championship Section.
Surprisingly it's not can Redbridge can be beaten?

It's more along the lines of what on earth Frank Renton will be looking for in the box?

Perry Mason

Trying to second guess an adjudicator is a dangerous task at the best of times, but given what he said he and Paul Cosh were listening out for from the MDs and their bands on 'The Devil and the Deep Blue Sea' at Bradford, it would still take Perry Mason on his best forensic cross examination form to work out what on earth actually transpired.

And whilst we are talking about a very high class performance from Brighouse that lost the plot quicker than a Labour MP enjoying happy hour in a House of Commons bar, his eloquent insistence that is was all about adhering to the score will send a cold shiver of apprehension down the collective spines of MDs who hope to bring something more than mere technical note bashing to their performances on Sunday afternoon.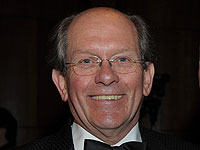 Frank being Frank (right), he won't care a jot about what the reptilian hacks in the banding press say – but even he may be a bit more wary about what he actually comes out with come his pre-results analysis.

Nailed favourites

For all the speculation, Redbridge remains the nailed on favourite.

Unbeaten here since 2006, they will be seeking their 10th title in 11 years.

The hegemony has to come to an end at some time, but if they perform as well as they have done in the past few years, it is hard to see anyone coming close.

Frustratingly, the lack of a heel snapping domestic challenge means that they can find difficulty in raising their game to compete against higher classes of opposition, although last year they only narrowly failed to claim a place at the British Open and delivered a quality show at Brass in Concert.

They have been in a bit of early season torpor though, with an inconsistent result at Butlins followed by a rather more incomprehensible one at Dover. They are beatable, but not here you suspect this weekend.

Talented

Zone One Brass may be the best bet to prise their grasp off the Area trophy, but only if Richard Ward's talented peripatetic band has been able to put in the hard yakka in preparation.

If they have, then a new name may be engraved upon its base, although they will know that they will have to perform a great deal better than their early season Dover showing.

Build

Wantage Silver should fancy their chances of pushing the favourites close for a qualification place if they have been able to build on the solid showing at the Senior Trophy and 4th place at the Leicester contest late last year.

Phil Bailey has a solid band under his command, but it would still be a major surprise if they managed to break the expected duopoly at the top of the results table.

One band that has certainly done that in the past has been Aveley & Newham, although last year they fell away horrendously to finish 9th.

Since then they have rebuilt, with a promotion place finish at the Senior Cup; although 10th at Yeovil in February was a major disappointment. The quality is there, but it may all be down to a question of collective confidence if they are to claim their first title since 2006.

Repeat

Clacton-on-Sea surprised many by coming 4th last year and will look to repeat that under Peter Bassano, despite not really having a great deal of contesting form to call upon of late.

Meanwhile, Friary Guildford will seek to build on their impressive 5th place finish under Chris King.

The 2010 First Section National Champion has shown that they have taken the significant step up in class with confidence, with top six finishes at the Senior Cup, Leicester and Yeovil.

If they have been able to build on that then a possible podium finish may be within their grasp.

Bookies

These bands look like the bookies favourites for the honours, although the two promoted bands in Haverhill and East London Brass could be worth an each-way bet despite not showing their true form at Cheltenham where they posted midfield finishes.

Melvin White knows this piece very well indeed, having first locked horns back in 1993 at the Albert Hall where he led BTM to the top ten.

Medway may have to produce a performance of that quality to push for a qualification place this time around, but after last year's result you never know.

Decent form

Two bands who bring decent form with them are Regent Brass and Sandhurst Silver.

Alan Duguid will have a very confident band under his command following their 2nd place above Redbridge and Zone One at the Dover contest, whilst Ian McElligott is sure to engage some extra military discipline at Sandhurst following their win at the Leicester contest late last season.

Devilish experience

Staines will be another band hoping that Melvin White's Devilish experience will pay dividends as they return to top section action for the first time since 2009, whilst Norfolk Brass will be hoping that David Stowell can repeat his prize winning form from the Midlands last weekend as they look to banish any threat of possible relegation.

Iwan Fox
---
As for a winner?
Given the circumstances, this one could be seen as a potential banana skin for the favourites Redbridge, but given the quality they have around the stands, Jeremy Wise's band should have more than enough about them to claim another Area title – as long as he keeps to score...

Zone One should push them close and could well claim the title themselves if they have put in that extra bit of prep work, whilst Friary Guildford, Wantage, Aveley & Newham and Medway should fill the top six places.

Our dark horse is East London Brass

4BR Prediction:

1. Redbridge
2. Zone One
3. Friary Guldford
4. Wantage Silver
5. Aveley & Newham
6. Medway

Dark Horse: East London Brass
---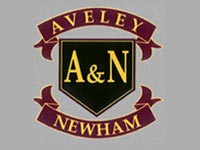 Aveley & Newham
Conductor: Nigel Taken
4BR Ranking: 74

Last 16 Years:
2011: 9th (N. Taken)
2010: 2nd (N. Taken)
2009: 3rd (N. Taken)
2008: 2nd (N. Taken)
2007: 2nd (N. Taken)
2006: Winners (N. Taken)
2005: 2nd (N. Taken)
2004: 3rd (N. Taken)
2003: 3rd (N. Taken)
2002: 2nd (N. Taken)
2001: Winners (N. Taken)
2000: Winners (N. Taken)
1999: 3rd
1998: Winners
1997: 2nd
1996: 6th
---
Clacton on Sea Co-operative
Conductor: Peter Bassano
4BR Ranking: Outside top 200

Last 16 Years:
2011: 4th (P. Bassano)
2010: 9th (L. Morgan)
2009: 4th (L. Morgan)
2008: 7th (T. Brotherhood)
2007: 8th (R Nunnery)
2006: 8th (R. Wiffin)
2005: 2nd in First Section (M. White) (prom)
2004: 3rd (M. White)
2003: 10th in Championship Section (M. White) (rel)
2002: 8th (M. White)
2001: 9th (M. White)
2000: 4th (M. White)
1999: 6th
1998: 4th
1997: 4th
1996: 4th
---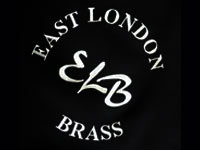 East London Brass
Conductor: Jayne Murrill
4BR Ranking: 190

Last 16 Years:
2011: 2nd in First Section (J. Murrill) (prom)
2010: Winners of Second Section (J. Murrill) (prom)
2009: Winners (J. Murrill)
2008: 9th (J. Murrill)
2007: 12th (D. Shead)
2006: 6th (D. Shead)
2005: 5th (S. Earley)
2004: 8th (S. Earley)
2003: 7th in Third Section (S. Early) (prom)
2002: 3rd (A. Caldon)
Prior to this they competed as Waltham Forest Co-op Band.
---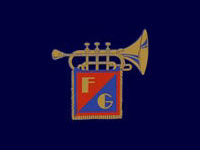 Friary Guildford Brass
Conductor: Chris King
4BR Ranking: 65

Last 16 Years:
2011: 5th (C. King)
2010: Winners of First Section (C. King) (prom)
2009: 5th (C. King)
2008: 9th (C. King)
2007: 9th in Championship Section (C. King) (rel)
2006: 7th (K. Maxwell)
2005: 8th (K. Maxwell)
2004: 4th (K. Maxwell)
2003: Winners of First Section (K. Maxwell) (prom)
2002: 5th (K. Maxwell)
2001: 13th (K. Maxwell)
2000: 5th (K. Maxwell)
1999: 10th in Championship Section (rel)
1998: 9th
1997: 5th
1996: 5th
---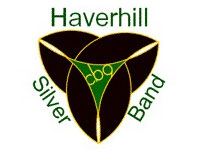 Haverhill Silver
Conductor: Mark Ager
4BR Ranking: Outside top 200

Last 16 Years:
2011: Winners of First Section (M. Ager) (prom)
2010: 6th (M Ager)
2009: 4th (M. Ager)
2008: 12th in Championship Section (M. Ager) (rel)
2007: 5th (M. Ager)
2006: Winners of First Section (M. Ager) (prom)
2005: 8th (M. Ager)
2004: 7th (M. Ager)
2003: 10th (M. Ager)
2002: DNC
2001: DNC
2000: 8th (C. Shipp)
1999: Winners of First Section
1998: 7th
1997: N/K
1996: 2nd in Second Section (prom)
---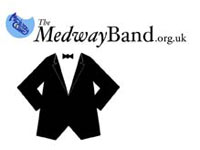 KM Medway
Conductor: Melvin White
4BR Ranking: 198

Last 16 Years:
2011: 6th (M. White)
2010: 6th (M. White)
2009: 5th (M. White)
2008: 6th (M. White)
2007: 4th in First Section (M. White) (prom)
2006: 2nd (G. Wilson)
2005: 11th in Championship Section (G. Wilson) (rel)
2004: 10th (G. Wilson)
2003: 4th in First Section (G. Wilson) (prom)
2002: 9th (D. Cutting)
2001: 3rd (N/K)
2000: DNC
1999: 8th in Championship Section (rel)
1998: 5th
1997: N/K
1996: 3rd
---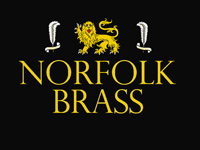 Norfolk Brass
Conductor: David Stowell
4BR Ranking: Outside top 200

Last 16 Years:
2011: 10th (D. Stowell)
2010: 5thh (D. Stowell)
2009: Winners of First Section (D. Stowell) (prom)
2008: 4th (D. Stowell)
2007: 8th (D. Stowell)
2006: DNC
2005: DNC
2004: DNC
2003: DNC
2002: Winners of First Section (prom)
2001: 10th in Championship Section (rel)
2000: 7th
1999: 9th
1998: 8th
1997: 4th in First Section (prom)
1996: 4th
---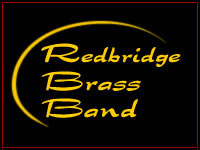 Redbridge Brass
Conductor: Jeremy Wise
4BR Ranking: 31

Last 16 Years:
2011: Winners (J. Wise)
2010: Winners (J. Wise)
2009: Winners (J. Wise)
2008: Winners (R. Wiffen)
2007: Winners (M. White)
2006: 4th (M. White)
2005: Winners (M.White)
2004: Winners (M. White)
2003: Winners (M. White)
2002: Winners (M. White)
2001: 4th (M. White)
2000: 6th (M. White)
1999: 2nd
1998: 3rd
1997: Winners
1996: Winners
---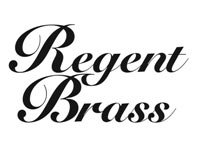 Regent Brass
Conductor: Alan Duguid
4BR Ranking: Outside top 200

Last 16 Years:
2011: 7th (A. Duguid)
2010: 2nd in First Section (A. Duguid) (prom)
2009: 3rd (A. Duguid)
2008: 11th (A. Duguid)
2007: 10th (A. Duguid)
2006: 10th (R. Ward)
2005: 5th (R. Ward)
2004: 11th in Championship Section (R. Ward) (rel)
2003: 5th (G. Wyatt)
2002: 10th (G. Wyatt)
2001: 5th (P. Littlemore)
2000: 8th in Championship Section (P. Littlemore)
1999: 2nd (P. Littlemore) (prom)
1998: 2nd (N. Taken)
1997: 7th in Championship Section (P. Fensom) (rel)
1996: 12th (P. Fensom)
---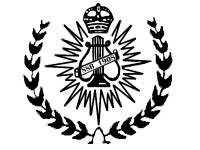 Sandhurst Silver
Conductor: Ian McElligott
4BR Ranking: 171

Last 16 Years:
2011: 8th (I. McElligott)
2010: 10th (I. McElligott)
2009: 2nd in First Section (I. McElligott) (prom)
2008: 7th (I. McElligott)
2007: 6th (R. Burke)
2006: 7th (R. Burke)
2005: Winners of Second Section (R. Burke) (prom)
2004: Winners of Third Section (R. Burke) (prom)
2003: 3rd (R. Burke)
2002: Winners of Fourth Section (R. Burke) (prom)
2001: Winners of Fourth Section (R. Burke)
2000: 16th (R. Burke)
1999: 24th
1998: 28th
1997: N/K
1996: 16th in Fourth Section
---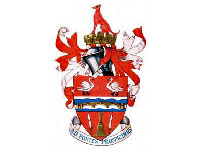 Staines Brass
Conductor: Melvin White
4BR Ranking: 189

Last 16 Years:
2011: 7th in First Section (M. White) (prom)
2010: 4th (M. White)
2009: 12th in Championship Section (M. White) (rel)
2008: 5th (M. White)
2007: DNC
2006: 2nd (I. McElligott)
2005: Winners of First Section (I. McElligott) (prom)
2004: Winners (I. McElligott)
2003: 11th in Championship Section (I. McElligott) (rel)
2002: 11th (M. White)
2001: 2nd in First Section (M. White) (prom)
2000: 2nd (E. Campbell)
1999: 13th in Second Section (rel)
1998: DNC
1997: N/K
1996: 2nd
---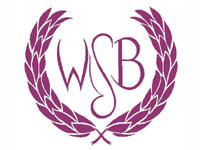 Wantage Silver
Conductor: Philip Bailey
4BR Ranking: 121

Last 16 Years:
2011: 3rd (P. Bailey)
2010: 3rd (P. Bailey)
2009: 7th (P. Bailey)
2008: 9th (P. Bailey)
2007: 6th (P. Bailey)
2006: 3rd in First Section (P. Bailey) (prom)
2005: 3rd (M. Pegram)
2004: 8th (M. Pegram)
2003: Winners of Second Section (M. Pegram) (prom)
2002: 8th (M. Pegram)
2001: 3rd (M. Pegram)
2000: 8th (R. White)
1999: 8th
1998: 11th
1997: N/K
1996: 12th in First Section (rel)
---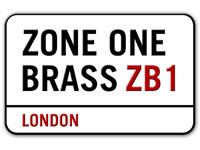 Zone One Brass
Conductor: Richard Ward
4BR Ranking: 51

Last 16 Years:
2011: 2nd (R. Ward)
2010: 4th (R. Ward)
2009: 2nd (R. Ward)
2008: 4th (P. Archibald)
2007: 3rd (P. Archibald)
2006: 5th (S. Dobson)
2005: 4th (S. Dobson)
2004: 5th in First Section (S. Dobson) (prom)
2003: 2nd (S. Dobson)
2002: DNC
---
Past Qualifiers:

2011: Redbridge Brass, Zone One
2010: Redbridge Brass, Aveley and Newham
2009: Redbridge Brass, Zone One Brass
2008: Redbridge Brass, Aveley and Newham
2007: Redbridge Brass, Aveley and Newham
2006: Aveley and Newham, Staines Brass
2005: Redbridge Brass, Aveley and Newham
2004: Redbridge Brass, Alliance Brass
2003: Redbridge Brass, Alliance Brass
2002: Redbridge Brass, Aveley and Newham
2001: Aveley and Newham, Kidlington Concert
2000: Aveley and Newham, First City Brass
1999: First City Brass, Redbridge Brass
1998: Aveley and Newham, City of Oxford
1997: Redbridge Brass, Aveley and Newham
1996: Redbridge Brass, Staines Brass
1995: John Laing Hendon, Aveley and Newham
1994: Regent Brass, John Laing Hendon
1993: John Laing Hendon, Aveley
1992: London Electricity Redbridge, Asphaltic Newham
1991: London Electricity Redbridge, Alder Valley Aldershot
1990: John Laing Hendon, London Electricity Redbridge, Aveley
1989: Asphaltic Newham, John Laing Hendon

*Pre Qualified
---
How London & SC bands did at the Finals:

2011: 11th, 20th
2010: 12th, 17th
2009: 12th, 15th
2008: 14th, 17th
2007: 14th, 15th
2006: 11th, 18th
2005: 7th, 18th
2004: 12th, 15th
2003: 15th, 19th
2002: 11th, 12th
2001: 12th, 20th
2000: 7th, 9th
1999: 12th, 13th
1998: 18th, 20th
1997: 17th, 18th
1996: 13th, 18th
1995: 12th, 17th
1994: 15th, 19th
1993: 14th, 19th
1992: 13th, 19th
1991: 18th, 21st
1990: 15th, 18th, 21st
1989: 5th, 7th