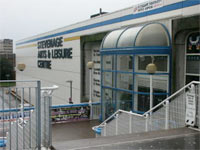 As always the Stevenage Arts & Leisure Centre will be packed to the rafters as a huge field of 81 bands makes its way to the most utilitarian contest venue in the country.

Intense

Dave Hobbs and his team do an amazing job organising this event, and whilst the building may lack the architectural splendour of the Brangwyn Hall in Swansea or the faded glory of the Winter Gardens in Blackpool, the monument to 1970s centralised town planning still hosts a very lively set of contests that are every bit as intense in their rivalry as anywhere in the banding world.

Whizz kids

And whilst a few disgruntled players may feel that performing in the Gordon Craig Theatre doesn't quite get the adrenaline flowing through the veins quite like St George's Hall in Bradford, getting a venue that can host such numbers over one weekend for a price that doesn't bankrupt the hard working Area Committee is a financial balancing act not even the red braced city whizz kids in Canary Wharf could manage better: It does its job and does it rather well.

The bands that come here are doing their jobs rather well too.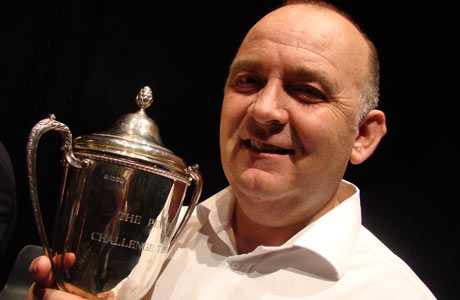 Jeremy Wise and Redbridge are flying the Confederate Flag of the South

Numbers up

Numbers are up, with at least five debutants we know of in the Fourth Section, and a couple of returnees to offset the losses of the likes of Cobham, EPB Brass and Chinnor.

After claiming a National title in 2010 through Friary Guildford's success at Harrogate, the qualifying bands for London and Cheltenham drew a blank – but an encouraging blank at that.

No surprise really that there were midfield finishes at the Royal Albert Hall, but there were solid returns at Cheltenham where four contenders returned with top ten placings.

Confederate

With Redbridge continuing to proudly fly the Confederate Flag of the South at the elite level, there is a desperate need for a high class rival to emerge this weekend to give the Championship Section a less predictable feel, although the First Section certainly has an emerging batch of quality contenders at National level, as does the Second.

And whilst the quantity can sometimes camouflage the quality in the Third and Fourth Sections, there are grounds for optimism there too.

The surroundings therefore may be a bit bland, but the banding itself in these parts, certainly isn't. It should make for a cracking weekend of contesting.

Iwan Fox.