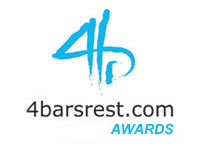 Back to introduction and categories

Perhaps it is getting harder to come up with brass band CDs that really capture the imagination, but once again 2012 was not a vintage year – with so many releases lacking inspiration and originality.

Once again there were plenty of worthy efforts, but at £15.00 or more a pop, CD and DVD prices for brass band recordings are now far too high for what are in many cases by no means a premium product.
One DVD nomination once again showed that brass bands have a long way to go to match the visual brilliance of the best brass ensembles.
Still, there were a few real gems - and these were our pick to consider.
---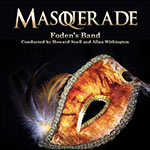 Masquerade
Foden's Band
Conductors: Howard Snell & Allan Withington
Doyen Recordings: CD297
Total Playing Time: 67.23
www.4barsrest.com/reviews/cds/cd503.asp#.UN7p3G8j7CY

Foden's in superb form on four works that demanded an intuitive appreciation of musical style as well as substance – something that was given in spades.
In reviewing it on 4BR, Malcolm Wood called it,'...a recording to savour from a band and a brace of conductors at the very zenith of their musical powers.'
You cannot disagree.
---

The Legend of King Arthur
Foden's Band
Conductor: Michael Fowles
Doyen Recordings: CD305
Total Playing Time: 63.17

www.4barsrest.com/reviews/cds/cd514.asp#.UN7q3W8j7CY
Foden's once more on superlative form – giving performances of the works of Dr Peter Meechan that send a shudder down the spine.
In reviewing it, Malcolm Wood summed it up succinctly: 'With Foden's delivering such convincing, compelling performances under Michael Fowles this is a release of quality and influence that deserves the undoubted accolades that will surely come its way.'
He was not wrong.
---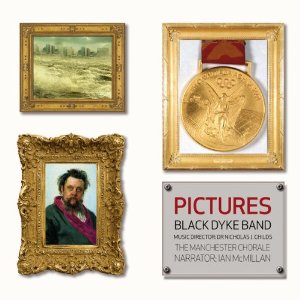 Pictures
Black Dyke
Conductor: Dr Nicholas Childs
Featuring: Ian McMillan & The Manchester Chorale
Doyen Recordings: CD299
Total Playing Time: 70.09
www.4barsrest.com/reviews/cds/cd506.asp#.UN7r7m8j7CY

A relay of fabulously colourful performances from Black Dyke on a release that encompasses everything from the 'Four Minute Mile' to a stroll around Mussorgsky's 'Pictures at an Exhibition'.
Reviewer Daniel Wilmott was left deeply impressed; '...it provides the band with a glorious opportunity to prove their Olympian reputation is fully justified on every atmospheric canvas of a gold medal release,' he wrote.
Even Seb Coe would have been jealous with the end result.
---

Out of this World
Cory Band
Conductor: Dr Robert Childs
Doyen Recordings: CD294
Total Playing Time: 70 min approx
www.4barsrest.com/reviews/cds/cd492.asp#.UN7thG8j7CY

The crowning glory of the conducting tenure of Dr Robert Childs at Cory – this was a recording that simply took the breath away on works that demanded and got, performances of the rarest brilliance.
As reviewer Chris Thomas wrote; 'In fact it is difficult to imagine a more brilliantly executed or fitting farewell to Cory from Dr Robert Childs as this.

The title, 'Out of This World' might just prove to be the banding understatement of the year.'
---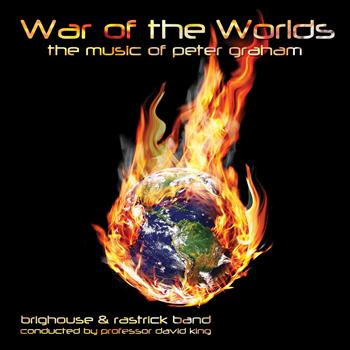 War of the Worlds
Brighouse & Rastrick
Conductor: Professor David King
Doyen Recordings: CD303
Total playing time: 63.15mins
www.4barsrest.com/reviews/cds/cd501.asp#.UN7ulG8j7CY
Brighouse and David King take a journey through some of the most unexpected musical terrain of Peter Graham – and it's a trip that showcases the talents of both the composer and the band to brilliant effect – thanks to the MDs superb direction.
As Malcolm Wood described it in his review on 4BR; 'It's been quite a time since David King led a band on a major recording release – and the wait has been well worthwhile.'
---
DVD: Blofeld
Mnozil Brass
The DVD of Mnozil's latest breathtaking production is nothing short of sensational.
Nothing more to be said really – although don't just take the 4BR Editor's word for it...
www.4barsrest.com/reviews/concerts/con814.asp#.UN7xBm8j7CY
www.4barsrest.com/shopping/dvds_detail.asp