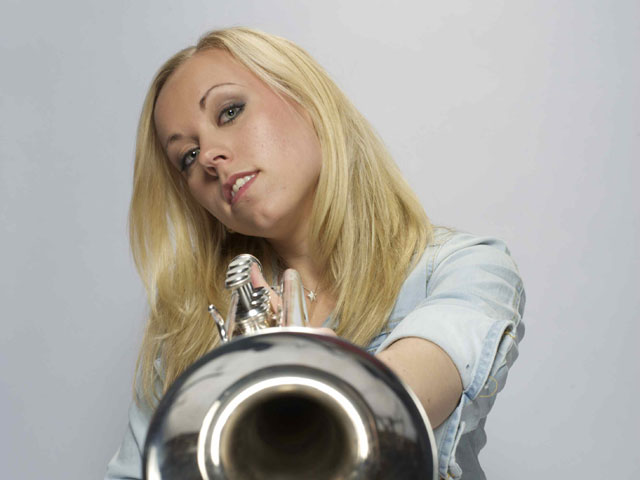 Asking Norwegian trumpet star Tine Thing Helseth to describe herself in just a few words, brings a rather intriguing response.
"I'm a perfectionist. I'm good at focussing at one thing at a time, but my room is always untidy," she says with a wry smile.
Revealing

It's a curious admission that balances her pursuit of professional excellence with her rather more humble assessment of a bit of forgetfulness when it comes to housework.
It is also a revealing little insight into the world of an exceptionally talented musician who seems to have got her career well and truly planned ahead (cleaning duties not withstanding).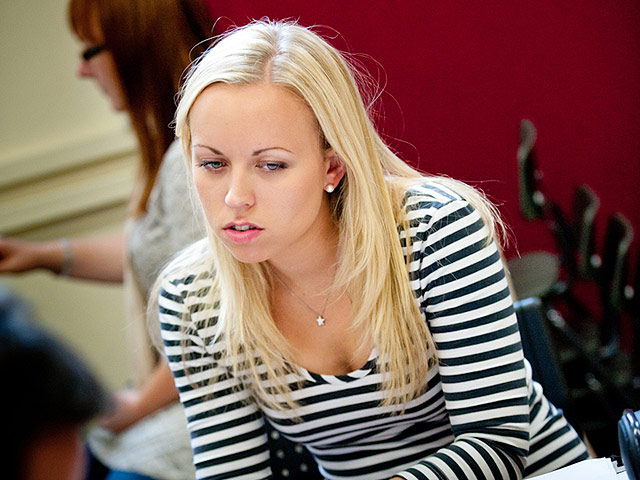 Her recent critically acclaimed tour to the UK was a case in point.
A number of high profile engagements were undertaken with such polished professionalism they left a lasting, indelible impression, whilst her engaging disposition saw audiences, students and critics alike warm to her with a genuine sense of personal affection.
Toughness

However, Helseth is no overnight sensation: To prosper as a highly successful international soloist in an increasingly Darwinian musical world, she has been able to back her talent with a carapace of mental toughness that has been an invaluable asset even before she was identified as a performer to watch out for by the BBC Music Magazine's 'Stars of Tomorrow' feature in 2011.
Now, the 25 year old is very much a star of today – with a captivating ability to communicate her brand of musicianship through both her playing and personality.
Balance

That sense of professional control and icy performance temperament is balanced by an outgoing charm and readiness to engage in proactive dialogue, be it with the lucky students who took part in a recent masterclass at Chetham's School of Music in Manchester, or with BBC radio presenter Libby Purves in a slot on the iconic 'Woman's Hour'.
It is also shown when she recalls that she intuitively knew that from a young age that she wanted to be a performer – and a brass one at that.
"Even though the trumpet was a little too big for me when I first started playing cornet at the age of seven, I knew it was the instrument for me," she said.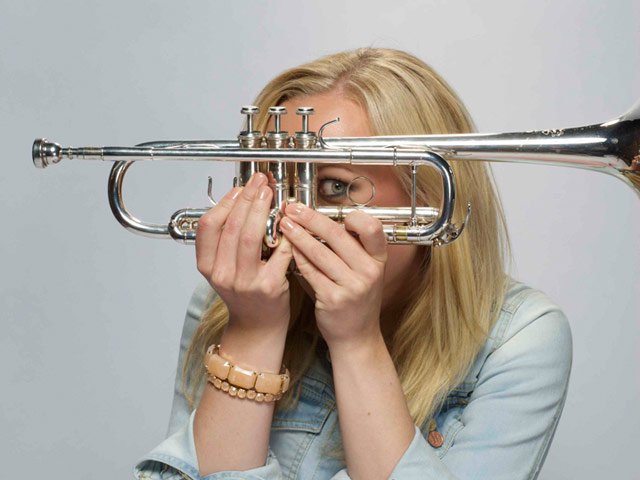 Tine (pronounced Tin-eh) bided her time, and at the age of 10 finally made the move, making rapid progress and seeing her talent blossom with the help of a friend of her mothers and making the most of specialist tuition available to her through the Norwegian school system.
Good fortune

She looks back on those early days with a feeling of good fortune and humility.
"I don't know how it happened, but I feel very lucky that I'm suddenly here living out my dream. I'm extremely fortunate to travel around the world and play music – and so grateful to the people who helped me along the way."
Although Helseth's first public performance came aged nine, she made a more lasting impression with her first recital aged 14.

The trajectory that culminated in her critically acclaimed recording of the Haydn Trumpet Concerto took less than five years.
Demand

Now, she is in demand throughout the musical world – following the UK tour with an adjudication assignment at an international trumpet competition in France.
You can now perhaps understand why she was also a little mischievous with her opening answer.
Planning

The planning that she has to undertake to meet the demands of her busy schedule can mean that tidying up the odd hotel room before departure to another international destination comes low on her list of priorities.
She also reveals that the amount of work that lies ahead is daunting, but exhilarating too. "I have to decide on what I can now undertake as a performer up to two years in advance, " she says.

"From CD recordings to masterclasses and solo performances – it's a very busy schedule, but also a very exciting one."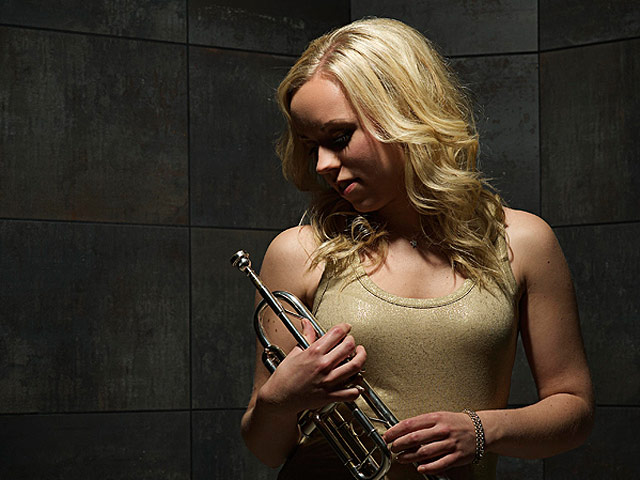 Her commitment to contemporary music is also a source of personal pride, with the UK tour featuring a demanding new commission, 'Helical Strake' from the pen of composer Graham Fitkin.
Around ten minutes in length, it has provided the fulcrum of her recital performances with friend and colleague, pianist, Kathryn Stott.
Catastrophe

The work depicts being at the edge of catastrophe; yet, the soloist considers the music to be fun.

"It is a very demanding work," she says. "But it is also so rewarding to play – as it asks so many questions of me as a performer."
Expanding the theme a little further, Helseth considers herself privileged to now be in the position where composers are actively seeking her out to write such works.
"I am humbled by it – and flattered of course too. It is a real privilege to perform works by composers of the stature of Graham Fitkin."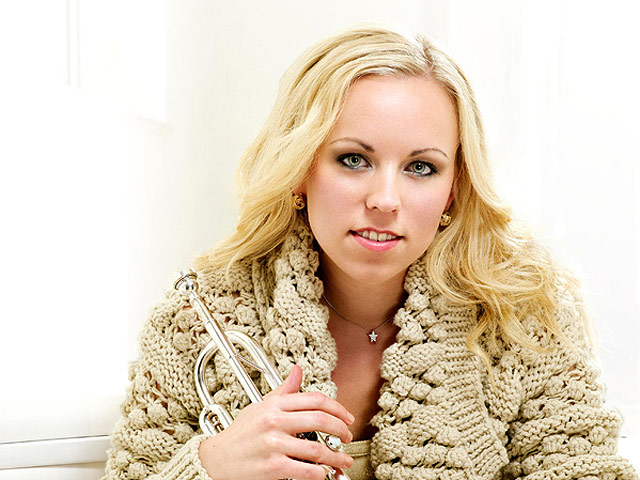 The Norwegian also admits however to being more than happy to explore other genres – with jazz a particular favourite. "Music is music, no matter what it is, but if I feel I can perform it well then I will do - although I have to be comfortable with it."
A classic example comes with the hauntingly beautiful 'Je ne t'aime pas', which she has performed during recent recital performances. "As soon as I heard it, I knew I wanted to perform it," she adds.
tenThing

Away from her solo career, Helseth is also involved in a quintet and part of an all-female brass ensemble, entitled 'tenThing' which gave its first performance on her 20th birthday.
It's another little insight into her engaging personality – one that embraces long term friendships and more than a little bit of relaxed fun.

Open minded

It perhaps explains why she is not a great fan of competition for competition sake – something which means she holds a refreshingly open minded opinion on brass banding contests.
Helseth has appeared with Norwegian champions Eikanger Bjorsvik Musikklag as a featured soloist in the past, and if she has time in her schedule she may even go to the European Championships in her home city of Oslo to enjoy the performances there.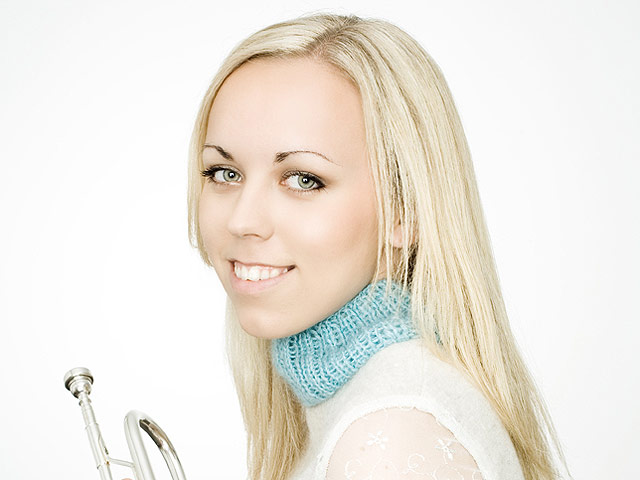 However, her personal interest lies more in a possible performance at the RNCM Festival of Brass than at any future brass band contest.
"I am rather ambivalent to the whole competition thing in music," she says.

"You can appreciate certain levels of technique, yet musically it's really all about a matter of personal taste. The RNCM Festival seems to me to be an ideal opportunity to show what the best brass bands can do."
Light up

Her eyes light up though when it comes to the question of helping the next generation of young brass performers – such as the players she met at Chethams.

"It was such a wonderful opportunity for me – and the students were wonderful too. If I can help them in some way to develop as musicians then I feel that gives me greater satisfaction."
And with time pressing for this engaging musician to make her move to her next destination, she thanks us for taking the time to interview her before she smiles and says she hopes she has left her hotel room clean and tidy.
You rather suspect that this most delightful of world class performers has done just that.
Malcolm Wood
---
More information on Tine Thing Helseth:
www.tinethinghelseth.com/
Copyright photo credits produced with kind permission from Colin Bell/EMI; Paul Mitchell; Observtoriet:
imgartists.com/artist/tine_thing_helseth
4BR would like to thank Tine Thing Helseth, IMG and Chetham's School of Music, Manchester for their help with this article.