Fourth Section:
Saturday 21st September
Start: After award ceremony for Second Section
Test Piece: A Malvern Suite (Phillip Sparke)
Adjudicators: Derek Southcott & Gareth Pritchard
---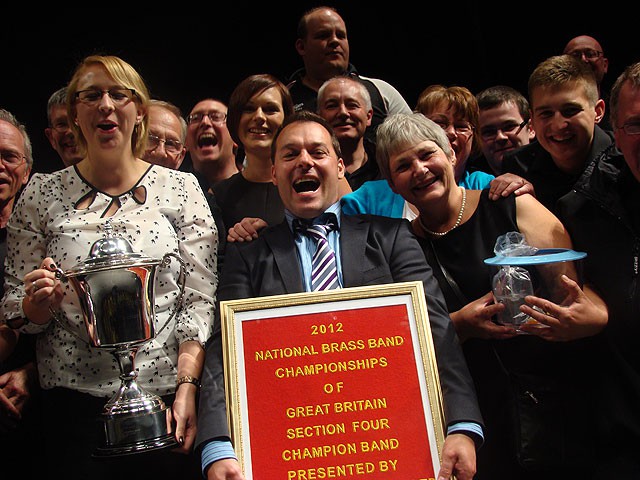 2012 Champions: Norfolk Wherry Brass

19 keenly competitive bands will be relishing the opportunity to shine on Saturday afternoon as they seek to be crowned Fourth Section champion.
They are faced with a cracking set work on which to showcase their abilities. Phillip Sparke's, 'A Malvern Suite', is a true test of contest winning credentials as well as a shining example of compositional craftsmanship.
Plagiarise

Any aspiring young composer would be advised to start taking plagiarised notes for future reference, whilst MDs worth their salt should resist the desire to try and find a musical Rosetta Stone to decipher the structure and musical inspiration of what is a totally transparent score.
There is nothing hidden, nothing contrived and nothing that can't be worked out by mastering the basics of good brass band playing.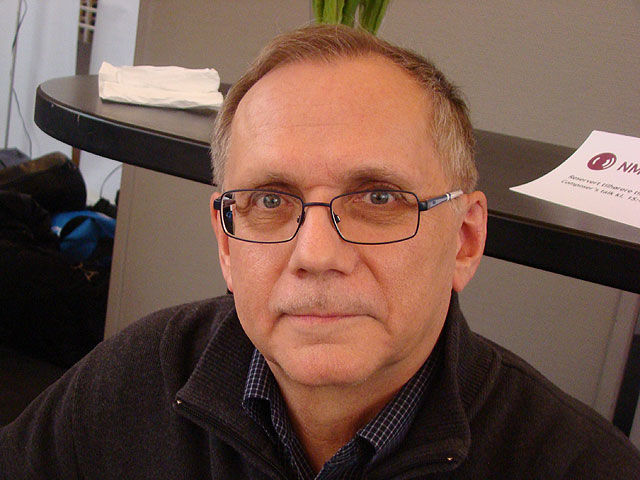 Composer and mastercraftsman Phillip Sparke

Written in 1984 and used as the set work for the Fourth Section Area championships the following year, it was inspired by a trip the composer made to the Malvern Hills where he visited Worcester, Hereford and Gloucester.
Dedicated

The triptych is dedicated to composer Gordon Jacob, and there are lovely little hints and nods of appreciation to be found throughout the three movements, as well as to other famous local men of music.
There is a familiar feeling of pomp and ceremony to the opening 'Worcester Cathedral', with bright fanfares that balance on solid as oak church pew chords.

It is bold, melodic and pitched perfectly to enhance warm ensemble balances with a touch of medieval mystery thrown in for good measure.
Wistful interlude

'The Wye at Hereford' interlude also has echoes of that well known man of Malvern, Edward Elgar.

Sparke exploits the meandering, wistful flow of the musical line perfectly - pitched to bring out warmth and tonality in each of the main lead and ensemble lines.
The composer's craftsmanship is superb - with transitions from bubbling tributaries to still waters running deep flowing into eachother without the merest hint of finding an abandoned musical supermarket trolley stuck in the way.
Del Boy

Finally, the hustle and bustle of 'Gloucester Market'; a hive of trading, cajoling and general joyful market-stall entrepreneurship; bright, breezy, occasionally dislocated and topped with a Eb flat tuba spotlight.
However, this isn't Del Boy trying to flog old Betamax video recorders from the back of a plastic pig three wheeler - more the domain of tasteful farmhouse jams and chintzy soft furnishings.
Dynamic control and precise detail will see the well tested bands through to the end – not a claxon clarion call to arms.

All this, and if they have managed to have added just the right pinch of tasteful musicality, they may be in the mix to claim the National title itself.
---
The contenders:
The Fourth Section National title has done the geographical rounds in recent times – with Norfolk Wherry Brass overcoming last minute adversity last year to take the trophy back to the London & Southern Counties for the first time since 2004.
Before then it found a home in Wales, the North West and West of England, so there could well be quite a few contenders fancying their chances of catching the ear of the experienced adjudicators Derek Southcott and Gareth Pritchard.
London & North of England
This time around, London & Southern Counties sends three confident bands in Area champion, Simon Langton Brass, Great Yarmouth Brass and City of Oxford Silver, all more than capable of keeping hold of the trophy for another year.
There is a bit of a buzz about the growing strength of lower section banding in the region at the moment and that could well be shown come the results with this trio of well led competitors.
That also applies in the North of England, where over the last few years numbers and quality on the first step of the senior contesting ladder has improved dramatically.
This time around its Area champion Trimdon Concert and Burnside Brass that make the trip south to try and secure a first National title success since Boldon Colliery in 1984.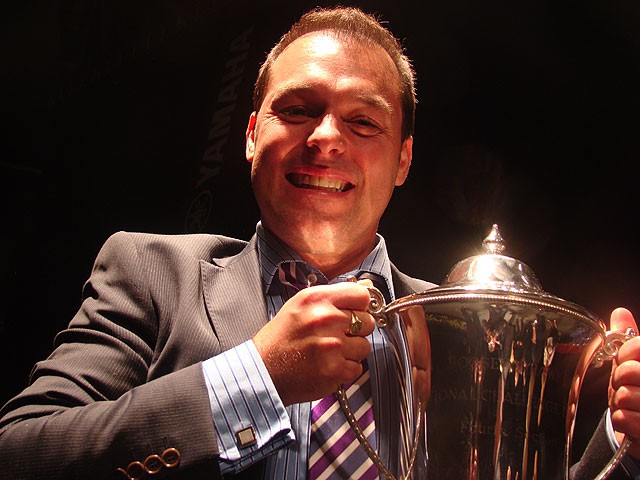 2012 winning conductor Andy Craze

North West & Yorkshire
To do that they will have to overcome what is sure to be a strong challenge from the North West (winners five times since 2000) – although there is no appearance of the Area champion City of Chester, following the registration schism earlier this year.
That's water under the bridge at Wye now, but the duo of Coppull & Standish and Pilling Jubilee Silver should still be in with shout after battling through from a high class contest at Blackpool.
Meanwhile, Yorkshire's last winner was back in 2006, so much for Area champion Barnsley Metropolitan and Gawthorpe Brass '85 to aim for as they make the trip down the M1 hoping to see the White Rose flag being flown in triumph from the Cheltenham finishing post.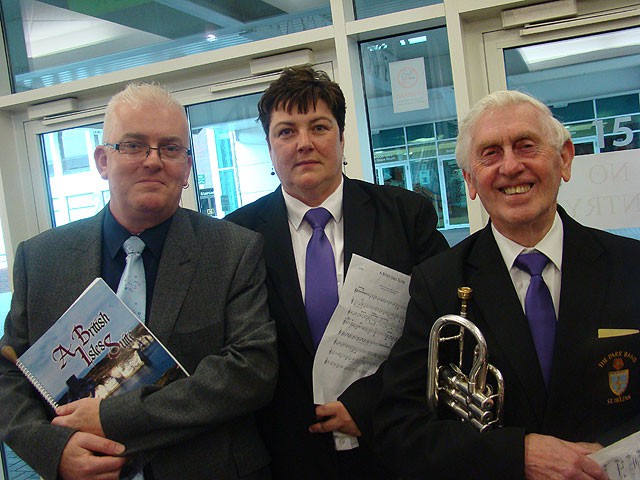 2012 runner-up Parr St Helens

Wales & Scotland
The Celts from over Offa's Dyke and Hadrian's Wall will surely be looking to emulate their senior counterparts, following the clean sweep of podium places achieved at the recent British Open.
The Welsh contingent is headed by champion Ebbw Valley and counterparts Ammanford, whilst the Scots send down their championship winners Barrhead Burgh and Tullis Russell Mills.
The bars at the Centaur Centre may run dry on Saturday night if there is another Celtic success to celebrate, especially if the Scots gain their first victory here since 1973!
West & Midlands
There has been a remarkable unearthing youthful talent in the West of England over the last few years, with yet another qualifier capturing a podium finish last year in Andover Town.
This time the region sends up a strong looking trio in champion Camborne Junior Contesting, returnees Wilton & District and Swindon Brass.
The standard in Torquay this year was very high and each of these three contenders will make the fairly short journey to Cheltenham more than confident of returning home with some silverware to their name.
Although the Midlands haven't celebrated a victory since 2001, their bands have a record to be proud of late with four podium finishers in the last five years.
This time Area champion Ifton Colliery, Resdev Market Rasen and Moulton '77 will be looking to emulate Shirland Welfare Training's last success.
---
4BR Prediction:
Always a hard one to call, and there are sure to be a whole host of thrilling performances to enjoy.
The North West remains a stronghold of quality though and Coppull & Standish may well be short priced favourites, although they are sure to come under a strong challenge from the likes of Tullis Russell Intermediate, Camborne Junior Contesting and Ebbw Valley.
Put into the mix Simon Langton Brass and Ifton Colliery with the likes of dark horse Barnsley Metropolitan and the National title could well head in anyone of seven different directions!
It should be a cracker.
1. Coppull & Standish
2. Tullis Russell Mills Intermediate
3. Camborne Junior Contesting
4. Ebbw Valley
5. Simon Langton Brass
6. Ifton Colliery
Dark Horse: Barnsley Metropolitan