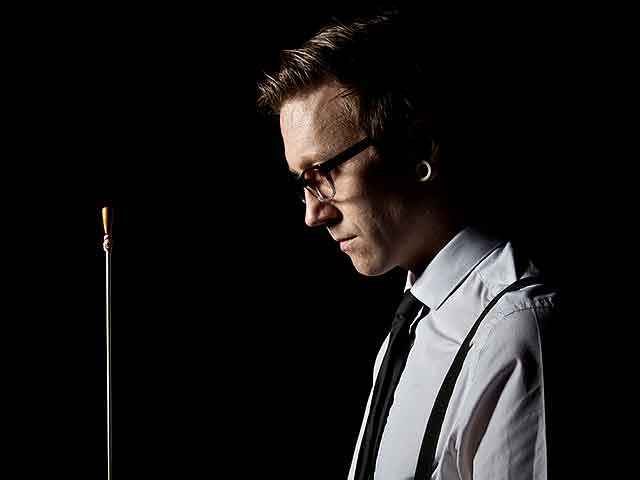 Malcolm Wood: Happy New Year and congratulations on winning your second BASCA award. What does it mean to you?
Simon Dobson: Thanks. It means a great deal to even be nominated. To be in the same room as some of the other composers short-listed was a real thrill.
More than anything I think it's important that brass band music is becoming credible and finally deserving of peer review from outside the movement.
---
Malcolm Wood: The award was in recognition of your composition, 'Journey of the Lone Wolf', which was premièred by Black Dyke at the RNCM Festival in Manchester last January?
How did the commission come about and what was the inspiration behind it?
Simon Dobson: The commission came at the end of 2013 from Prof Nicholas Childs and Black Dyke. It was a phone call I could never really imagine getting, but the opportunity to work with such a great band is one you can't really turn down.
I've always been fascinated by Bela Bartók (sculpture below) and his music, and I had long since decided that should the platform and opportunity ever arise, I'd like to write a piece about him.
He was a brilliant man and an amazing and singular composer. His life always had me hooked; from his beginnings playing folk songs at the piano with his mother, becoming the world's first recognised ethnomusicologist, and his later works and eventual flight to the USA to avoid the Nazi occupation of his beloved Hungary.
---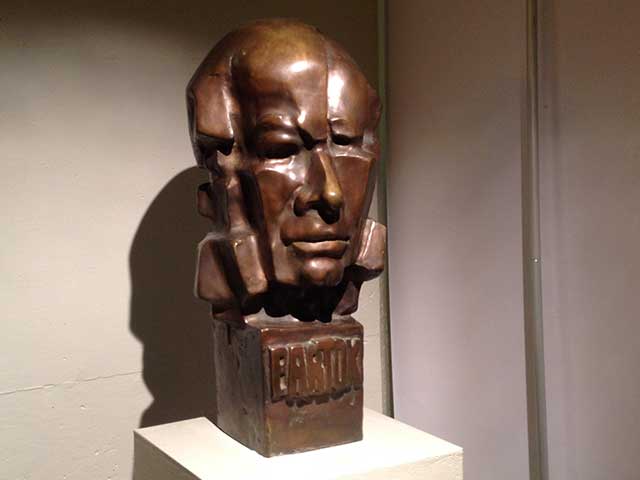 Malcolm Wood: Did the musical ideas come together quickly, or did you have a few sleepless nights?
Simon Dobson: I always have sleepless nights when I compose! Composing is hard work and often consumes me. I think I'm getting a little quicker as a get older, but that's because I think I know my routine a little better.
I'm certainly starting to trust myself a little more, but 'Lone Wolf' was definitely as an intense process as I hope it sounds. The eventual flow of the work initially needed a bit of tweaking, but the colours and ideas were all there.
For some reason this piece was almost entirely earth tones; browns and greens with flashes of red!
---
Malcolm Wood: Since its première, it has been performed as an own choice work in Belgium and Switzerland in addition to being the set test for the Championship Section at the Dutch Nationals.
You must be very proud of that so soon after it was written?
Simon Dobson: I'm very pleased that people like it. I'll ride the wave for a little bit, but I know music and its trends change quickly. Hopefully I'll get a few more chances to write some large scale works.
I've yet to hear Brass Band Willebroek's performance, but I can only imagine it was great and I loved the energy of all the performances in Holland (although the work did throw up some interesting results) and the performance by Melodia in Switzerland was great! Heart and soul the whole way!
---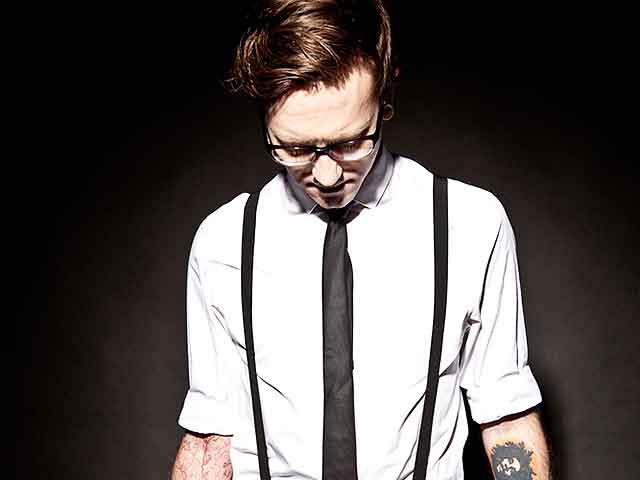 Malcolm Wood: You've also been busy this year with the launch of your solo album, 'Euneirophrenia'.
Can you tell us more about it and how it came about?
Simon Dobson: I work as a session trumpet player and studio arranger, so I've worked on a lot of other people's albums and projects over the last few years - although I'd never had something I could really call my own and be proud of.
The idea of crowd-funding is a relatively new one. Some of the rock bands I've worked with finance their records through their fans, so I thought why not? The response was overwhelming and without the support of my backers the album wouldn't exist.
Euneirophrenia is an audio portrait of where I am in my life, and who I am as an artist at the moment. It's a complete cross section of the types of music I write within and outside of the brass band scene.
The album's title means the feeling you get when you wake up after a good dream!
---
Malcolm Wood: You must be delighted at the response the CD has had?
Simon Dobson: Yes, it's gone down really well, with some great feedback so far (although I'm dreading my first inevitable bad review!). It's sold a bunch and been sent all over the world.
A few tracks have already been picked up for syncs (media/television placement) and a load of the 'single' tracks have been played on 'BBC Introducing'. People seem to like the grooves!

4BR CD Review:
http://www.4barsrest.com/reviews/products/cd577.asp#.VKanuyusUg8
---
Malcolm Wood: You are a great believer in pushing the boundaries when composing. Is it a question of balancing the commercial head with the intrinsic musical heart then?
Simon Dobson: Both. One helps the other. I write with my ears and my emotions, but unless technique and sensibility comes in to play music can become all too easily formless.
I'm a bit of a 'heart on the sleeve' kind of guy and I purposefully allow my music to be easily influenced by my moods and circumstances. This seems to keep the music more human. Nothing is perfect.
---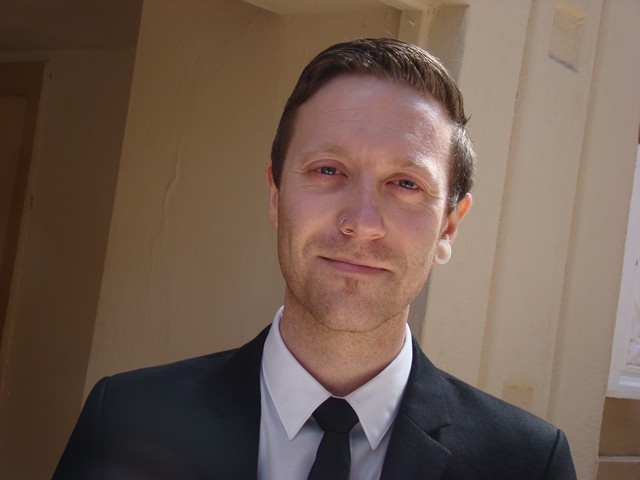 Malcolm Wood: Do you have any other compositional projects on the go at the moment – or is it a question of watch this space?
Simon Dobson: I'm just putting the finishing touches to my first Euphonium Concerto, and have just finished something for a Swiss 'Young Blood' style brass band.
At the start of the year I'll be completing work on a suite based on my recent film soundtrack score for the Band of the Royal Marines to use at their annual Mountbatten festival at the Royal Albert Hall in April.
Alongside that, I've got two albums worth of string arranging to finish and I have a super secret online project planned as well. So definitely watch this space!
---
Malcolm Wood: Warmest congratulations on yet another BASCA and we hope you enjoy yet another fantastic year to come.